It can be hard to decide which gym to join. Do you want a smaller, more intimate setting or a large gym with all the bells and whistles? Two of the most popular gyms in America are LA Fitness and Crunch. So, what's the difference? Keep reading to find out!
LA Fitness Overview
Members have access to top-of-the-line treadmills and ellipticals as well as free weights, weight machines, and select cardio equipment. Group exercise classes are available for all levels including yoga, spinning classes, Zumba, and more. In addition, members can take advantage of the pool facilities in some locations or enroll in personal training sessions with certified trainers.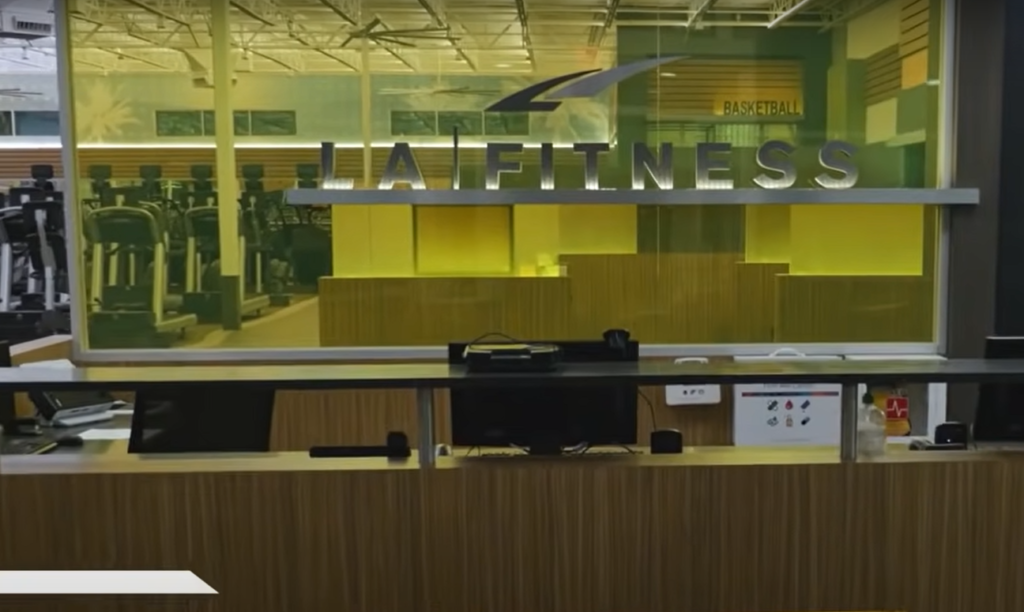 LA Fitness provides a comprehensive selection of health and fitness amenities to help members make the most out of their experience. Whether it's taking a spin class or getting fit with weights, LA Fitness has everything you need to reach your goals.
With its wide range of options and helpful staff, it's no wonder why LA Fitness is one of the top choices for people looking to start their fitness journey. From novice exercisers to seasoned veterans, there's something for everyone at LA Fitness! So if you're ready to get serious about your physical health and well-being, head over to an LA Fitness near you and get started today! [1]
Crunch Overview 
At Crunch, members have access to free weight areas, cardio machines, circuit training equipment, group fitness classes such as Zumba or kickboxing, personal trainers, nutrition coaching services, and even childcare services in some locations. Each club also features locker rooms with showers and saunas as well as lounges with TVs.
In terms of pricing, Crunch does offer lower initiation fees than LA Fitness but its monthly membership costs are slightly higher. Additionally, Crunch offers more flexible membership options, with no contracts required. This makes it easier to sign up for a short-term membership if you're not ready to commit to a long-term one.
Overall, Crunch is a great choice for those who want access to all the amenities of a larger gym without sacrificing the atmosphere or convenience of a smaller facility. Its focus on creating an intimate and welcoming environment appeals to many people and its flexible membership policies make it easy to get started. So whether you're looking for a place to work out on your own or in groups, crunch could be the perfect fit for you! [2]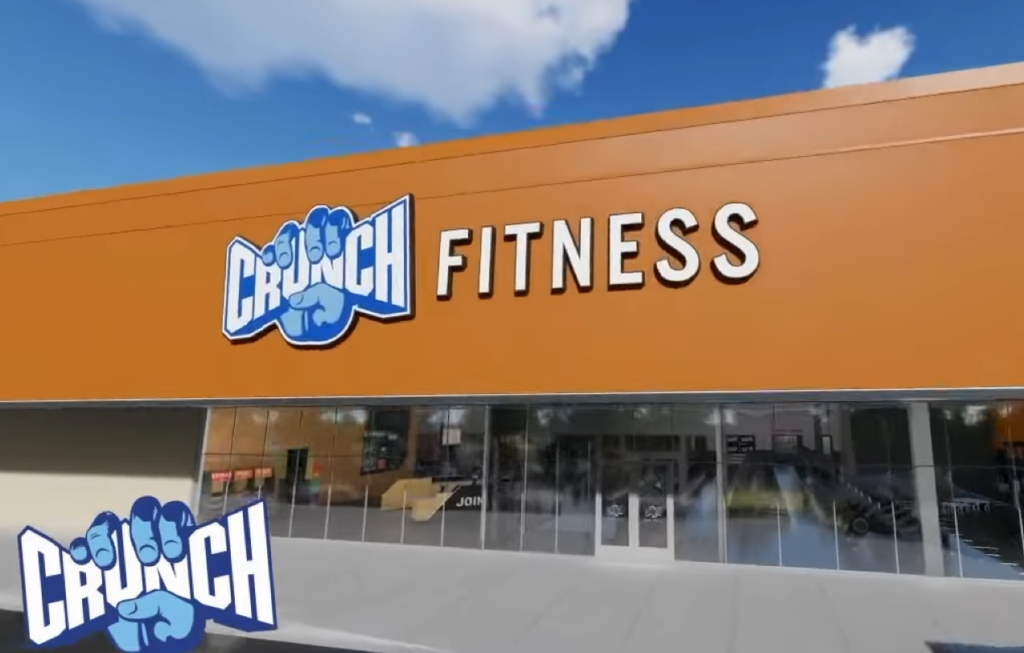 Pros and Cons of LA Fitness
Pros:
LA Fitness offers a wide range of fitness options, from group exercise classes to personal training sessions;
Members have access to an array of cardiovascular and strength training equipment, as well as free weights and machines;
Many locations offer swimming pools, racquetball courts, and basketball courts for additional sports activities;
The gym has certified instructors who can help members reach their goals through proper form and technique;
LA Fitness offers discounts on both membership fees and individual services like personal training or massage therapy;
Cons:
Monthly membership fees can be expensive depending on the location and type of membership you choose;
Since LA Fitness is a large chain, some of its locations may be overcrowded and noisy;
Not all LA Fitness locations offer the same amenities, so it's important to inquire about what is available at your particular location before signing up for a membership;
Some classes have limited availability due to high demand, so members must plan ahead in order to secure a spot;
There are extra fees associated with certain services such as personal training or massage therapy;
Pros and Cons of Crunch
Pros:
Crunch offers a wide selection of classes and amenities, including yoga, Pilates, boxing, cycling, strength training, and more;
The gym has an inviting atmosphere with stylish design elements throughout;
There are fitness professionals available to provide guidance and support for those looking to reach their fitness goals;
Membership includes access to all club locations in the U.S., allowing members to work out while they travel;
Cons:
Crunch tends to be more expensive than other gyms in the area;
Classes may fill up quickly during peak times, making it difficult to get a spot if you don't book ahead of time;
Some equipment is outdated or not well-maintained;
Not all clubs have the same amenities and some locations may lack important equipment or features;
Parking at Crunch can be a challenge at times, depending on the location;
Overall, Crunch is a great choice for those who want to take advantage of classes and unique amenities but are willing to pay a bit more for their membership. It's also ideal if you travel often, as members get access to other club locations throughout the U.S.
LA Fitness vs Crunch: Differences
Cost
LA Fitness membership fees vary depending on the location, type of membership, and other factors. However, Crunch offers a variety of plans that start at $ 9.95 per month.
Classes
LA Fitness offers many classes such as Zumba, yoga, Pilates, and kickboxing. On the other hand, Crunch provides specialized fitness classes such as TRX Suspension Training, Primal Movement Flow and Bosu Bootcamp.
Equipment
Both gyms offer a wide range of cardio equipment like treadmills and ellipticals with LCD screens connected to TV or internet access. They also have weight machines and free weights for strength training. However, Crunch has its own line of exclusive fitness machines which is not available at LA Fitness. [3]
Amenities
LA Fitness has amenities such as saunas, steam rooms, and whirlpools in some locations. Meanwhile, Crunch offers luxury amenities like a juice bar and locker room attendants.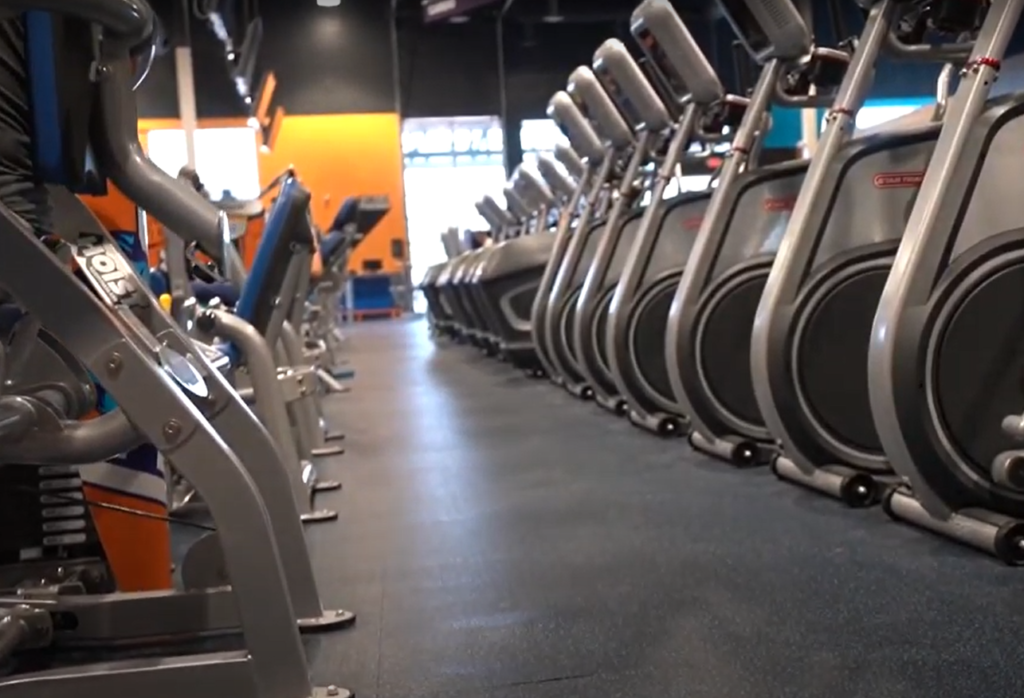 Atmosphere
LA Fitness is more of a traditional gym where people come to work out without any distractions or frills. On the other hand, Crunch is designed with an upbeat atmosphere that encourages members to have fun while they exercise. It features loud music, visuals and even games to keep members motivated during their workouts.
Pool/Spa Area
LA Fitness offers pools and hot tubs in certain locations while Crunch does not offer a pool or spa area.
Showers
Both LA Fitness and Crunch offer showers and changing rooms.
Childcare
LA Fitness offers childcare services in some locations, while Crunch does not provide this service.
Contract Length
LA Fitness requires a minimum one-year contract while Crunch offers both long and short-term memberships. [4]
Personal Training
LA Fitness offers personal training services while Crunch does not.
Who Is La Fitness For?
La Fitness is for anyone looking to improve their health and fitness. Whether you're a beginner or an experienced athlete, La Fitness has something for everyone. They offer group classes, personal training, a variety of strength equipment and cardio machines, as well as saunas, steam rooms, and swimming pools. La Fitness also provides nutritional guidance and meal-planning services to help you reach your goals.
With convenient locations across the country, La Fitness makes it easy to get in shape no matter where you live. Their friendly staff can answer any questions you may have and help make sure your workout routine fits your lifestyle. So if you want to jumpstart your fitness journey or take it to the next level, La Fitness is here with everything you need to reach your goals.
Additionally, La Fitness also offers special discounts and memberships for college students, seniors, military personnel, police officers, firefighters, and other first responders. They're dedicated to helping people of all ages and backgrounds stay healthy and active, so be sure to take advantage of these special rates if you qualify. With the right tools, support, and commitment from La Fitness, you can achieve the body you want in no time!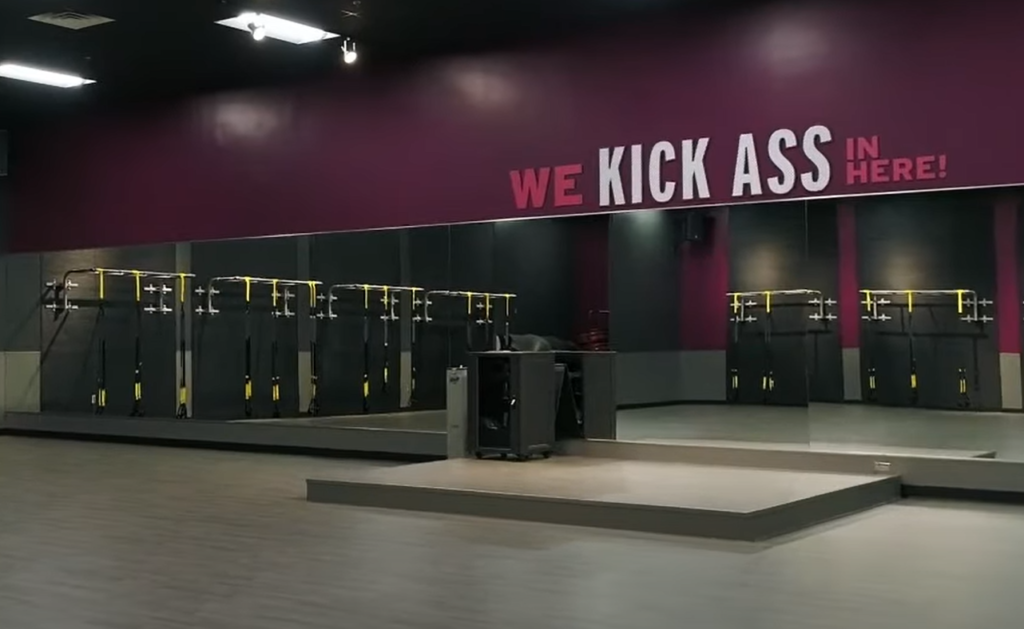 Who Is Crunch For?
Crunch is the ideal gym for people who are looking for an all-inclusive and supportive atmosphere. The goal of Crunch is to provide a comfortable environment where everyone can be accepted and successful. With locations in most major cities, Crunch offers classes such as yoga, Pilates, spinning, kickboxing, and more. They also offer personal training sessions with certified trainers so you can get the help you need to reach your fitness goals.
In addition, their membership rates are highly competitive, making it easier for members to stay within budget while still enjoying access to quality workouts.
Finally, many Crunch gyms offer amenities such as saunas, steam rooms, and even childcare services that may not always be available at traditional gyms.
General Tips on How to Choose a Gym
Consider your needs: It's important to match the gym you choose with your fitness goals. If you plan on weightlifting, make sure the gym has enough equipment and space for it. If cross-training is more your style, make sure that the facility offers plenty of cardio machines;
Check out the staff: A great way to gauge a gym's quality is to look at its trainers and staff members. Ask questions such as whether or not they have certified personal trainers available, what kind of classes are offered and how often they rotate them, etc. You want to make sure that the staff can provide you with the help and guidance you need to reach your fitness goals;
Look into the amenities: Many gyms offer more than just workout machines and classes. Look into the additional amenities such as child care, massage therapy, swimming pools, locker rooms, saunas, and steam rooms. These can be great additions to help you relax after a heavy workout;
Consider the fees: Make sure to look at all of the hidden costs before you commit to a gym membership. Don't just look at the upfront cost; consider things like registration fees, start-up fees, or other charges that may apply. You should also see if there are any discounts or promotions available for long-term memberships;
Evaluate the location: Location is key when searching for a gym since you don't want to be too far away. Make sure to consider the distance from your home, work, or school when choosing a gym. Additionally, see if there are any public transportation options available that can take you to and from the facility;
Try it out: If possible, visit the gym before signing up for a membership. This will give you an opportunity to check out the equipment and atmosphere of the facility as well as meet some of the staff and members. You can also ask questions about their policies, fees, and services during this time;
Finally, don't forget to trust your gut – if something doesn't feel right about the place then it may not be worth investing in it! [5]
Is Gym Expensive?
The cost of a gym membership varies depending on the type of gym and services offered. Some gyms are more expensive than others due to their location, amenities, and the types of classes they offer. Generally speaking, joining a gym can cost anywhere from $ 10 per month up to hundreds or even thousands of dollars per year. Additionally, some gyms may require additional fees for signing up or special equipment use. Be sure to research different gyms in your area before committing to one so you can find the best deal that fits within your budget.
What to Wear in the Gym?
The gym is an important place to look your best while exercising, so it's important to choose the right clothes. When considering what to wear in the gym, think about comfort, breathability, and style.
In addition to clothing choices, some accessories can help make your workout a success. A towel is a good choice to keep you cool and absorb sweat, while headphones can help you stay focused. Be sure to bring a water bottle and your gym membership card if necessary.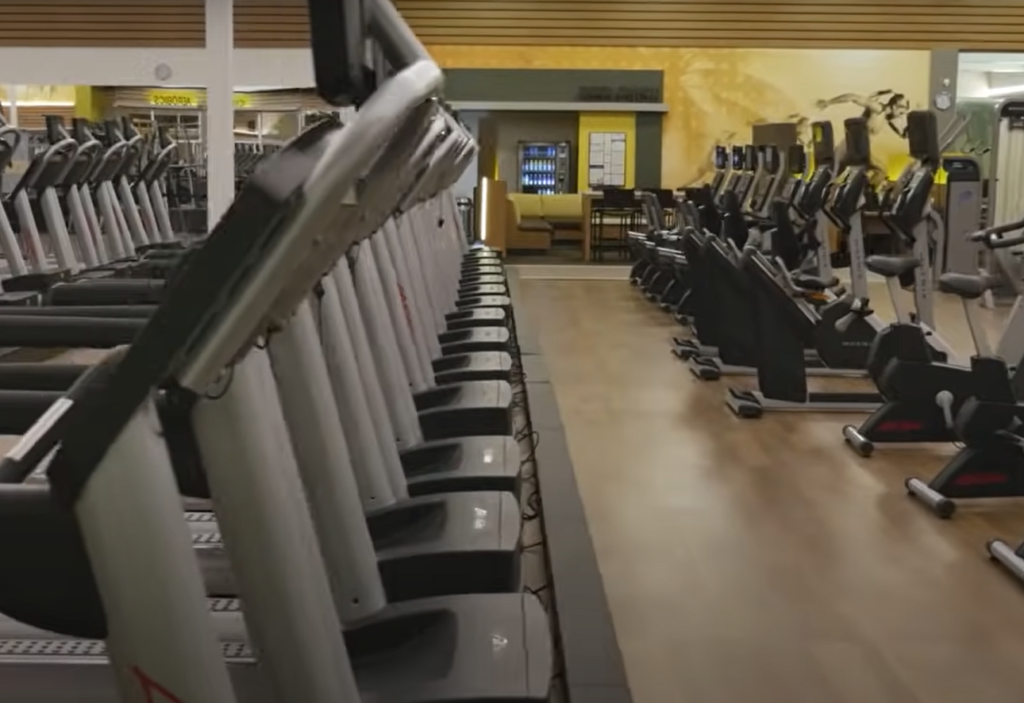 No matter what you choose to wear in the gym, comfort and style are key. Make sure that your clothes fit properly and provide enough support for any activities that you may do. With these tips in mind, it should be easy for you to find the perfect outfit for any workout!
---
FAQ
Which gym is best for beginners?
The best gym for beginners depends on the fitness goals you have and your budget. Some gyms may offer better equipment or more classes tailored toward a beginner's level, so it is important to do some research before signing up. Once you narrow down a few options, visit the gym in person to get an idea of the atmosphere and decide which one best fits your needs. It is also important to ask questions about pricing, hours of operation, staff qualifications, class schedules, and any additional services that are available. Ultimately, choosing the right gym is an individual decision as everyone has different needs when it comes to their fitness journey.
What is the difference between Crunch and LA Fitness?
Crunch and LA Fitness offer similar services, including group classes, personal training, and gym equipment. However, there are some key differences between the two. Crunch tends to have a more laid-back atmosphere compared to LA Fitness which has more of a club-like feel. Additionally, Crunch offers access to specialty classes like yoga and Pilates that may not be available at all LA Fitness locations. Lastly, Crunch focuses on creating an inclusive environment for their members by offering free childcare, special discounts for seniors and students, and other social events throughout the year.
What is the best way to stay motivated while working out?
The best way to stay motivated while working out is to set achievable goals that you can work towards over time. Having measurable goals can help you stay focused on the path to achieving them. Additionally, tracking your progress can also be a great way to stay motivated. Whether it is logging how much weight you lift or recording your running times, taking note of the improvements you make can give you the boost of motivation needed to keep going. Lastly, creating a workout routine that incorporates activities you enjoy and setting aside time specifically for exercise can also go a long way in helping sustain motivation.
What should I bring with me when working out?
When working out, it is important to bring along some essential items such as comfortable clothes and shoes, a water bottle, gym towel, headphones/music player if desired, and any other items needed for specific exercises (e.g., resistance bands). Having these items with you will make your workout more comfortable and enjoyable. Additionally, having a gym bag or organizer to store your items can be helpful in keeping everything in one place.
What are the benefits of working out?
Regular exercise has an array of physical and mental health benefits. Physically, it helps reduce body fat, build muscle strength and endurance, improve heart health, and increase energy levels. Mentally, regular exercise can help reduce stress levels, boost mood and confidence, improve sleep quality, and enhance cognitive function such as memory and creativity. Additionally, there are also social benefits that come with exercising in groups or classes which provide opportunities to make new friends or connections with like-minded people. Ultimately, the benefits of regular exercise make it an important part of a healthy lifestyle.
What are the risks of skipping workouts?
Skipping workouts can have both short and long-term effects on your health. In the short term, you may experience fatigue or lose out on muscle gains that could've been made if you had worked out instead. Over time, however, skipping workouts can lead to decreased motivation, slowed metabolism, physical injury due to lack of conditioning, and potential weight gain. Additionally, missing workouts regularly can also affect your mental state as it can lead to feelings of guilt and disappointment which can further decrease motivation and self-esteem.
What to wear to the gym?
When it comes to gym attire, comfort is key. It's a good idea to wear comfortable fabric that moves with you and doesn't hold moisture against your skin, like breathable synthetic fabrics or natural cotton. Opt for clothing that won't restrict your movements like shorts or sweatpants and a tank top or T-shirt. If you plan on running outdoors, wear reflective clothing so motorists can see you better in the dark. Make sure to bring an extra layer of clothing like a sweatshirt, just in case it gets colder than expected outside.
Lastly, don't forget about supportive shoes! Good shoes are essential for keeping your feet healthy and preventing injuries. Be sure to choose a pair of gym shoes specifically designed for the activity you're most likely to be doing in the gym. For example, running shoes provide extra cushioning and support for your feet compared to a pair of basketball shoes. Invest in a good pair of gym shoes that fit comfortably and are made for the activity you're doing. Remember to wear clothes that make you feel good and confident! Wearing the right clothing will help boost your motivation and keep you motivated while working out.
Is Crunch a beginner gym?
No, Crunch is not just a beginner gym. It offers classes and services for all fitness levels, including special programs designed to help members reach their fitness goals with the help of expert personal trainers and comprehensive nutrition plans. Crunch also provides access to state-of-the-art cardio equipment, strength training machines, and a variety of group exercise classes like Zumba, yoga and Pilates. In addition, there are plenty of convenient locations nationwide so you can get fit wherever you are! So whether you're looking to kickstart your fitness journey or take it up a notch, Crunch has something for everyone!
Is Crunch Fitness hard to cancel?
No, canceling your Crunch membership is simple and straightforward. You can either cancel online through their website or contact a Crunch representative to discuss your cancellation options. Also, if you choose to cancel before the end of your contract term, there may be certain cancellation fees that you need to pay. However, these will depend on your membership plan and the length of time remaining in your contract. Overall, Crunch Fitness provides an excellent range of services and facilities for all fitness levels.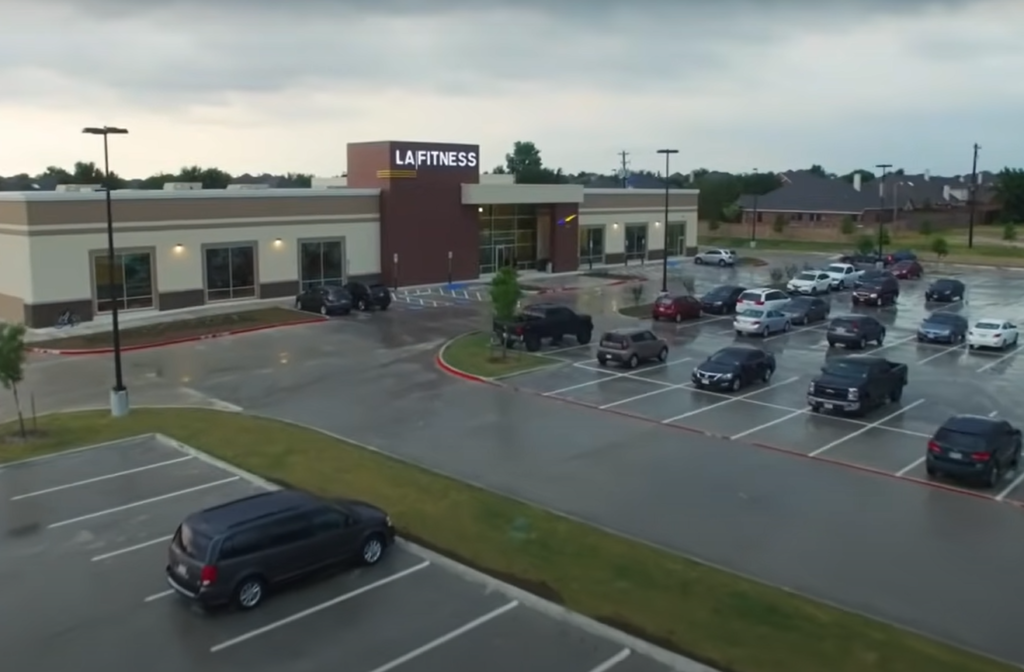 Is LA or GoodLife gym better?
Both LA Fitness and GoodLife Fitness offer a wide range of services and facilities for members, so it's really up to personal preference. LA Fitness is perhaps the better option if you're looking for more modern amenities, while GoodLife may be preferable if you want access to a larger selection of classes and activities. Ultimately, it's important to consider the types of workouts you prefer and the amenities that are most important to you before making your final decision.
What type of people goes to LA Fitness?
LA Fitness caters to a wide variety of people, from beginner gym-goers to advanced fitness enthusiasts. The club also features an on-site café and plenty of amenities such as saunas, steam rooms, and whirlpools. There's something for everyone at LA Fitness – whether your goal is to reach peak physical condition or just stay active in the community.
Useful Video: CRUNCH FITNESS PROS AND CONS IN 2022!
Conclusion
In the end, it really depends on what you're looking for in a gym. If you want more locations and services, LA Fitness is probably the better choice. But if you care about cost or atmosphere, Crunch might be better for you. And if equipment is your main concern, both gyms have plenty to offer. It's ultimately up to you to decide which one is right for you.
---
References:
https://www.lafitness.com/Pages/about.aspx
https://www.crunch.com/
https://powerliftingtechnique.com/crunch-vs-la-fitness/
https://trustyspotter.com/blog/crunch-vs-la-fitness/
https://www.planetfitness.com/community/articles/how-choose-gym-6-important-factors-consider