If you're considering joining a gym, you may be wondering what the difference is between Snap Fitness and Anytime Fitness. Both are popular chains with locations across the country, but they have different membership plans and amenities. Here's a look at the key differences between Snap Fitness and Anytime Fitness.
Snap Fitness Overview
Snap Fitness also offers a variety of classes such as yoga, cycling, HIIT, and kickboxing. Their certified trainers are available to help members reach their individual goals while providing motivation and accountability.
Snap Fitness also provides helpful resources like nutrition/diet plans, exercise tracking tools, and online workout videos for members who want to take a more active role in reaching their fitness objectives. In addition to these resources, Snap Fitness also offers a variety of wellness programs that cover topics such as stress management, nutrition, and weight loss. With their commitment to customer service, Snap Fitness ensures that members receive the highest quality of care and support throughout their fitness journey.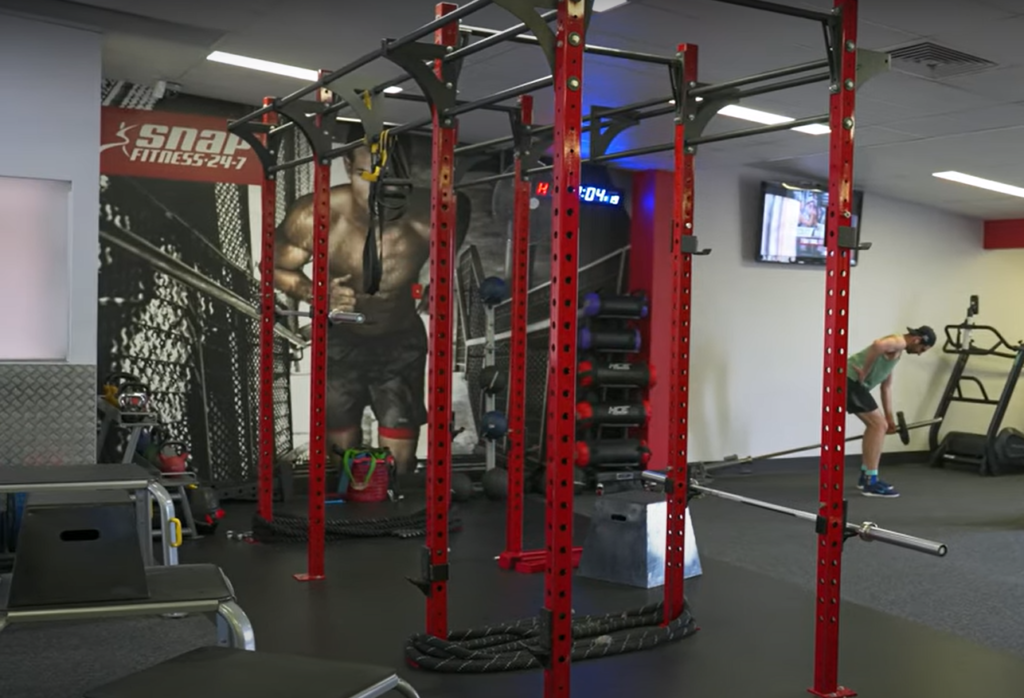 At Snap Fitness, they are passionate about helping people reach their goals and live healthier lifestyles. Whether you're just starting out or have been active for years, they provide everything you need to reach your potential – from fitness classes to nutrition guidance to helpful online tools. No matter where you find yourself on your fitness journey, Snap Fitness has something for everyone! [1]
Anytime Fitness Overview 
At an Anytime Fitness location, members can gain access to a wide variety of equipment and services designed to help them achieve their fitness goals. They offer strength training machines, cardio equipment such as treadmills and ellipticals, free weights, and weighted machines. In addition to all this, they also offer virtual workout classes led by certified personal trainers and nutrition counseling.
One of the best features offered by Anytime Fitness is its 24/7 access to all of its facilities. Members are given access cards that allow them to open and close the gym whenever they want. This means that members can work out at any hour of the day, no matter how busy their schedules may be. Furthermore, each location has security measures in place to ensure a safe environment for its members.
Anytime Fitness also offers discounts and deals on membership fees as well as special promotional offers throughout the year. They provide incentives such as waived initiation fees, discounted rates, and free months when signing up for multiple family members or long-term contracts. As a member-focused organization, Anytime Fitness strives to make fitness accessible to everyone.
Whether you're a beginner or an experienced gym-goer, Anytime Fitness has something for everyone. With its commitment to customer satisfaction and modern amenities, Anytime Fitness is one of the top gyms in the world. Stop by your local location today and see what they can do for you! [2]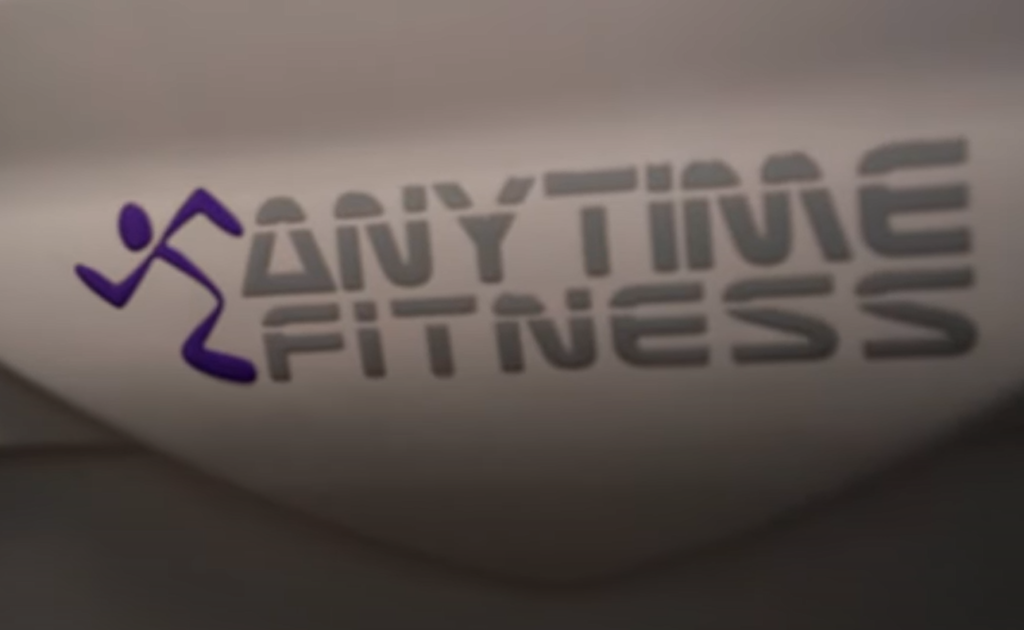 Pros and Cons of Snap Fitness
Pros:
Conveniently located in many communities. Snap Fitness has over 2,000 gyms around the world so it's easy to find one near you;
24/7 access with a membership. Members can use their key fob any time, day or night, to get into the gym and work out. This is great for those who have unpredictable schedules or prefer working out late at night;
Variety of equipment and classes. Most Snap Fitness locations offer a variety of cardio machines, free weights, weight machines, stretching areas, and group classes such as kickboxing and core training;
Cons:
Expensive monthly fees. Monthly memberships range from $ 34.95 to $ 54.95, depending on the location and type of membership;
A limited selection of classes. Most Snap Fitness locations only offer a few types of group classes compared to other gyms that offer more variety;
Lack of amenities. Many Snap Fitness locations don't have a pool, sauna or steam room so members who are looking for those amenities will need to look elsewhere;
Overall, Snap Fitness is an affordable gym option with convenient locations and 24/7 access which makes it appealing for many fitness enthusiasts. Members can take advantage of the variety of equipment available as well as any group classes offered at their local gym, however, they may want to consider other gyms if they're looking for more amenities or a wider selection of classes.
Pros and Cons of Anytime Fitness
Pros:
24/7 Access: Anytime Fitness clubs are open day and night, 365 days a year so you can fit your workout into your schedule at any time;
Affordable Membership Fees: Anytime Fitness offers flexible membership options that make it easier to afford gym memberships with no long-term contracts or commitments;
Variety of Equipment & Classes: Most Anytime Fitness locations include free classes, personal trainers, state-of-the-art equipment such as treadmills, ellipticals, and bikes, along with strength training machines and more;
Clean & Friendly Environment: Many Anytime Fitness locations feature clean locker rooms stocked with amenities such as shampoo, conditioner, and soap;
Community Support: The Anytime Fitness community is friendly and supportive, providing motivation and encouragement to help members reach their fitness goals;
Cons:
Limited Locations: While Anytime Fitness has over 4,500 locations around the world, not all areas may have Anytime Fitness near them;
High Cost of Additional Services: Personal trainers, private classes, and other services may be available for an additional fee at some clubs which can add up quickly if used frequently;
Lack of Pool or Spa Facilities: Most Anytime Fitness clubs do not offer swimming pools or spa facilities so you would need to find another gym that offers these amenities if they are important to your workout routine;
Snap Fitness vs Anytime Fitness: Differences
Cost
Snap Fitness generally offers lower monthly membership fees than Anytime Fitness. For example, a basic gym membership at Anytime may cost $ 50 per month while the same membership at Snap might only be around $ 30 per month.
Classes
Another difference between these two gyms is the type of classes they offer. Anytime often has a variety of specialized classes such as yoga, Pilates, and Zumba, whereas Snap typically focuses on more traditional fitness classes like weight training and cardio.
Amenities
When it comes to amenities, Anytime often has more to offer including saunas, steam rooms, and pools in some locations. Conversely, Snap tends to have fewer options in terms of additional features.
Hours
The hours of operation for each gym can also vary. Anytime may open earlier and stay open later, while Snap might only have certain hours when the gym is open to members. [3]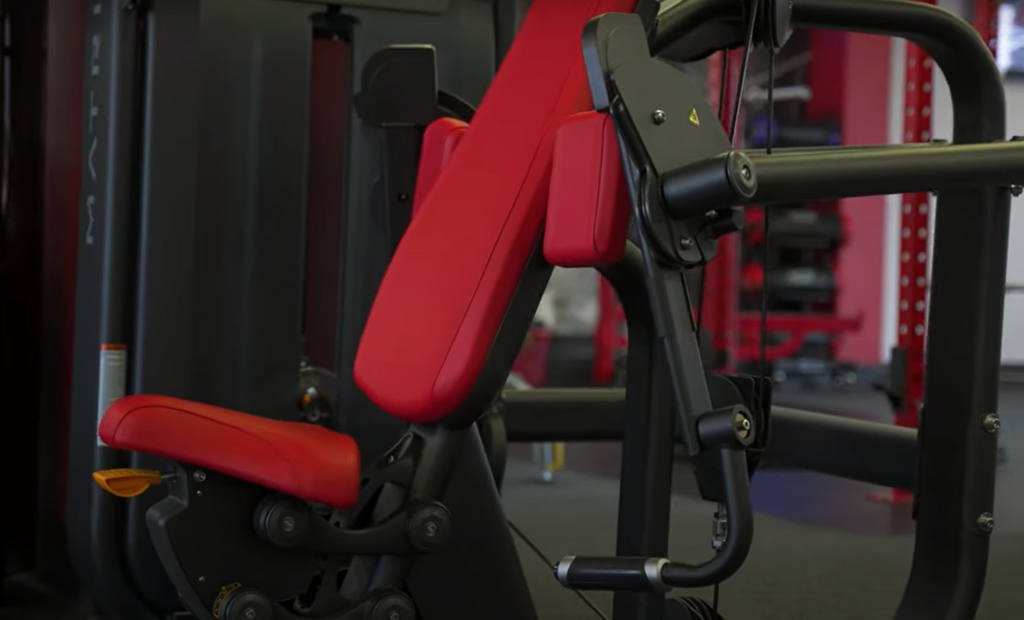 Equipment
Both gyms have a wide selection of cardio and weight-training equipment. However, Anytime may have more bells and whistles like built-in TVs or virtual fitness classes. Snap tends to be more basic in terms of its equipment but still offers plenty for members to enjoy.
Pool/Spa Area
Finally, Anytime typically has a pool and/or spa area that members can access with their membership. This is often not the case with Snap, although some locations may have limited options like hot tubs.
Childcare
Anytime also has childcare options available in some locations, while Snap does not. This can be a major difference if you're bringing your kids to the gym with you.
Contract Length
Lastly, Anytime often requires members to sign contracts and commit to a set amount of time. This is usually not the case with Snap, although some locations may have contract requirements.
Atmosphere
The atmosphere of each gym can also be quite different. Anytime has a more social, upbeat vibe while Snap can be more serious and focused on results.
Gym Policies
Finally, each gym may have different policies and procedures that members need to follow. Anytime may be more lenient in certain areas while Snap might be more strict. It's important to check with your local gym to get an understanding of their specific policies and procedures. [4]
Personal Training
Anytime often has on-site personal trainers available to help you meet your fitness goals. Snap Fitness may have limited or no personal training options available, depending on the location.
Who Is Snap Fitness For?
Snap Fitness is a great option for people of all fitness levels. Whether you're just getting started with your workout routine or are an experienced gym-goer, Snap Fitness can help you reach your goals through its variety of equipment and classes. The relaxed atmosphere makes it a comfortable place to work out, so even those who may be feeling intimidated by the prospect of joining a gym will likely find it inviting.
Plus, Snap Fitness's low monthly fees make it accessible to almost anyone who wants to take advantage of their services. If you're looking for an affordable gym that offers a wide range of amenities, then Snap Fitness might be the perfect choice for you!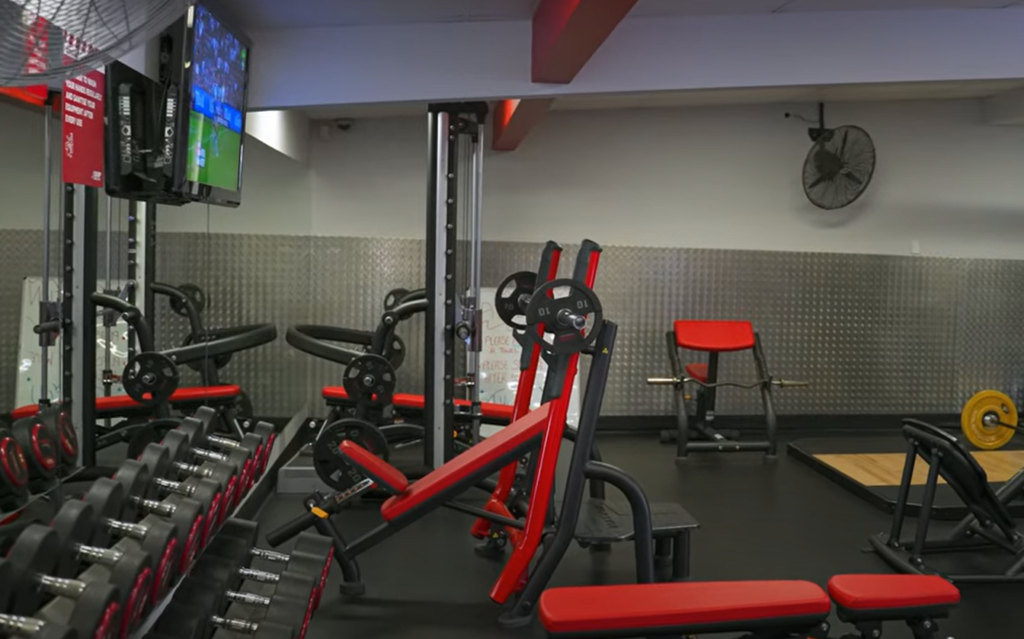 Who Is Anytime Fitness For?
Whether you're just starting out or a seasoned fitness enthusiast, Anytime Fitness has something to offer everyone. The variety of classes offered can provide something new every day and their personal training staff can customize your workout depending on your individual needs and goals. With convenient locations around the world, it's easy to find a gym close to you.
Anytime Fitness also offers support to help members achieve their fitness goals, including nutrition and weight-loss plans as well as an online community where members can connect with each other and get advice from certified personal trainers. With so many ways to get involved in the Anytime Fitness community, there's no better place to start reaching your fitness goals!
Whether you're looking for a short-term solution or something more long-term, Anytime Fitness makes it easy for everyone to work out on their own terms. With flexible membership options, convenient locations, personalized support, and a variety of classes available, Anytime Fitness is the perfect choice for anyone who wants to stay fit and active. [5]
General Tips on How to Choose a Gym:
Do Your Research: It's important to know what type of gym will suit your needs and budget the best. Make sure to read reviews online, ask family and friends for their opinions, and take a tour of any gyms you are considering to get an idea of what services they offer;
Location Matters: Choose a gym that is convenient for you to get to, as this can help motivate you to stick with it in the long run. If possible, opt for one close enough so that you can walk or bike there instead of having to drive every time;
Consider Costs Upfront: Many gyms will have an initial fee when signing up, along with monthly fees afterward. Make sure you understand all of the costs involved before making any commitments;
Take a Trial Run: If possible, sign up for a trial period at each gym that you're considering so that you can test out what it's like to work out there first-hand. This will help give you an idea of whether or not this is somewhere you could see yourself exercising regularly;
Look for Amenities: Different gyms offer different amenities, so make sure to find one with services and equipment that fit your needs. For example, if yoga classes are important to you, then make sure the gym has them available;
---
FAQ
Is Snap a good gym?
Yes, Snap is a great gym that offers a wide variety of fitness classes and options to help you reach your goals. With high-quality equipment, knowledgeable trainers, and friendly staff, they aim to provide the best possible experience for all our members. Their team is dedicated to helping you achieve your fitness goals in an enjoyable and supportive environment. Whether you are looking for weight loss, strength training, or just want to stay active, Snap has something for everyone!
What's the difference between Planet Fitness and Anytime Fitness?
Planet Fitness is a low-cost gym chain with an emphasis on providing a comfortable, non-intimidating atmosphere for members. They have basic equipment and free weights, as well as machines and cardio equipment. Anytime Fitness is a more comprehensive gym that offers higher quality equipment, classes such as yoga and spin, personal trainers, and other amenities. Both are good options depending on your budget and fitness goals.
Do I need to sign up for a membership at Snap?
Yes, in order to use the facilities at Snap you will need to register for a membership. Memberships come in three different tiers – Basic Access, Standard Access, and Premium Access – so you can choose the one that fits your needs best. The Basic Access membership provides access to the gym and basic equipment, while the Standard Access and Premium Access give you access to additional benefits such as classes, trainers, and more.
What types of fitness classes does Snap offer?
Snap offers a wide variety of fitness classes for all skill levels. From high-intensity interval training (HIIT) to strength and conditioning classes, they have something for everyone! They also offer yoga, pilates, barre, dance classes, and much more. If you're looking for something specific or just want to try something new, Snap has you covered!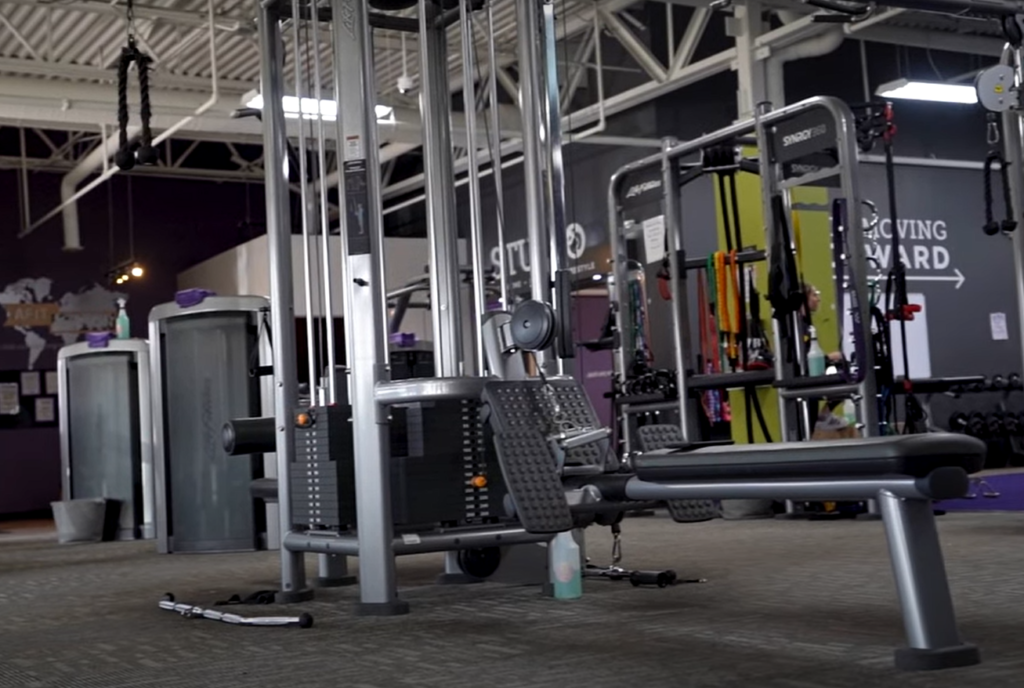 Can I pause my Snap Fitness membership?
Yes, Snap Fitness allows members to pause their membership for up to 3 months. If you need a break from your fitness routine or are unable to visit the gym due to travel or illness, you can take advantage of this feature and have peace of mind knowing your membership will be waiting for you when you're ready to come back!
Do Snap locations offer childcare?
Unfortunately, no. At this time Snap does not offer childcare services at any of its locations. However, many of their gyms do have open spaces that could be suitable for parents who wish to bring their children while they work out. It is important that children remain supervised at all times in these areas as the staff cannot provide any assistance with childcare duties.
Useful Video: VIRTUAL GYM TOUR | SNAP FITNESS IS BETTER THAN PLANET FITNESS
Conclusion
When deciding between Snap Fitness and Anytime Fitness memberships, it is important to consider a variety of factors. Both gyms offer great amenities for their customers, such as classes and access to specialized gym equipment. The cost of each member may vary depending on location and club features. Furthermore, potential members should look into the clubs' policies regarding guest passes and trainer availability before choosing one over the other. Ultimately, both Snap Fitness and Anytime Fitness provide excellent services for those looking to stay active in a fitness setting.
No matter which gym you choose, there are many benefits that come with being an active member of either facility! So make sure to decide what type of membership works best for you and get ready to start living a healthier lifestyle. Good luck!
---
References:
https://www.snapfitness.com/us/news/fifteen-years-of-fit/
https://www.anytimefitness.co.uk/
https://trustyspotter.com/blog/snap-vs-anytime-fitness/
https://barefootsworld.net/anytime-fitness-vs-snap-fitness-choosing-the-right-fit/
https://powerliftingtechnique.com/24-hour-fitness-vs-anytime-fitness/