Many people who are looking to invest in a gym and take charge of their health and fitness often wonder whether they should buy a commercial or private gym. Each has its pros and cons, and deciding between them can be challenging. This blog post will explore the differences between commercial vs. private gyms, and help you decide whether one is better suited for your goals and needs than the other. So, grab a seat, get comfy, and let's dive into weighing the pros and cons of commercial or private gyms!
What is a Commercial Gym?
Benefits of Commercial Gyms
A commercial gym is a type of health club that offers multiple types of exercise equipment and activities for its members. These gyms are usually much larger than their home and private counterparts, allowing them to offer a variety of group classes, personal training sessions, and special programs. They may also have amenities such as saunas, steam rooms, cafeterias, and even swimming pools.
Finally, commercial gyms also provide a sense of community and camaraderie that is often lacking in home or private fitness centers. Many people find that the shared experience of working out with like-minded individuals helps them stay motivated and on track to reach their fitness goals.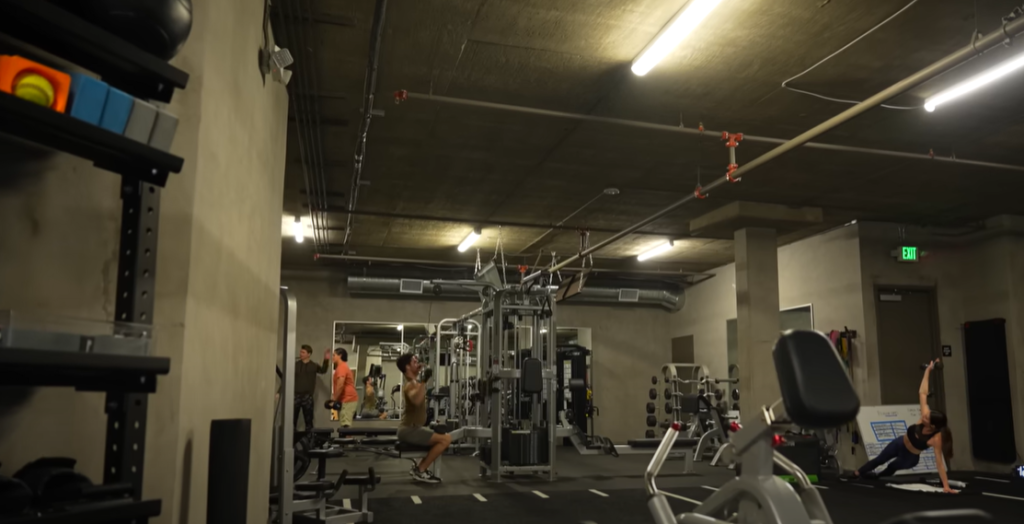 The Functionality of Commercial Gyms
Commercial gyms provide a wide range of activities and services for their members. Some of these include weight lifting, cardio machines, group classes like yoga and kickboxing, personal training sessions, swimming pools, and basketball courts. Many commercial gyms also have a variety of amenities such as saunas, steam rooms, locker rooms with showers, cafeterias or juice bars, daycare centers for the kids, and massage tables.
The layout of a commercial gym is typically designed to maximize convenience and efficiency. The exercise equipment is often arranged in stations so that members can move quickly from one machine to another without having to wait or search around for what they need. Additionally, most commercial gyms have ample space between each machine so that users can move freely without feeling cramped.
Finally, commercial gyms are often managed by a staff of certified trainers and nutritionists who can help guide members to their fitness goals safely and effectively. These professionals may also be able to offer personalized advice based on the individual's health and lifestyle needs.
Membership Limits of Commercial Gyms
Most commercial gyms have membership limits in place to ensure a quality experience for all members. These limits vary from gym to gym but typically include restrictions on the number of people allowed in the facility at any given time and the total amount of equipment that can be used simultaneously.
Additionally, some commercial gyms may require users to sign up for an annual or monthly subscription fee to access all areas of the facility or certain privileges like personal training sessions or group classes. Other gyms may also offer discounts for long-term memberships or those who purchase multiple packages at once.
Finally, many commercial gyms also have age requirements that limit access to certain machines or activities. For example, many gyms require adults to be at least 18 years old to use the weight room or sauna. Additionally, many gyms have designated hours or areas that are off-limits to minors [1].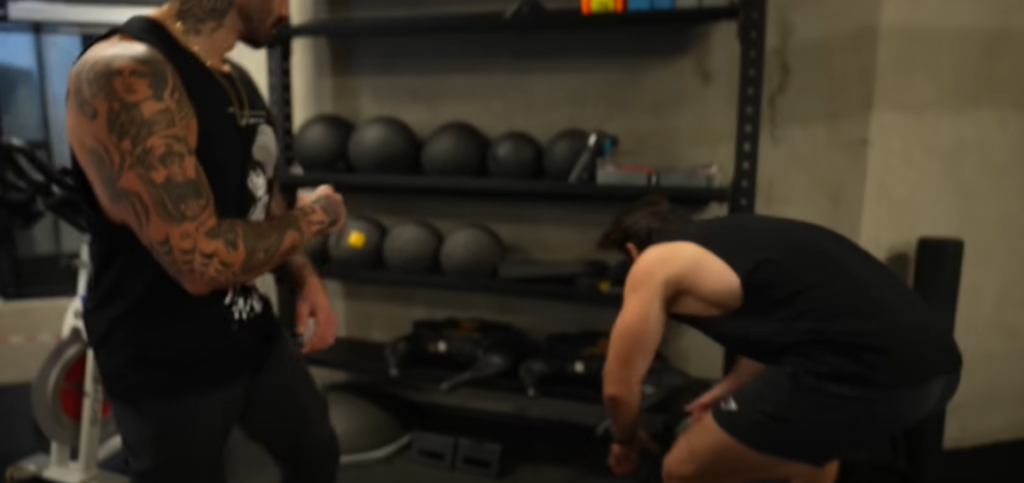 What is a Private Gym?
Benefits of Private Gyms
A private gym is a fitness facility that is not open to the general public, but instead offers memberships and/or exclusive access to its equipment and services. Private gyms offer several unique advantages over traditional public health clubs, including more personalized attention from staff, higher quality equipment, a better overall atmosphere, and greater privacy. Here are some of the benefits of joining a private gym:
Personal Service: At a private gym, you can expect high levels of customer service that you may not find at a large public gym. The staff will be more attentive to your needs, offering tailored advice and helping you reach your goals in an environment where you feel comfortable.
Quality Equipment: Private gyms often have top-of-the-line equipment, which can help you achieve better results in less time. This is especially true if the gym specializes in a particular type of exercise or activity, such as CrossFit or weightlifting.
Atmosphere: The atmosphere of a private gym tends to be much more relaxed and inviting than that of a large public health club. You won't have to worry about long lines for equipment or dealing with loud music and big crowds.
Privacy: With a private gym, you don't have to worry about feeling self-conscious or intimidated by others around you. You can focus on your own goals without the distraction of other people watching your every move.
Accountability: Many private gyms offer personalized programs and one-on-one coaching, which can help you stay motivated and on track with your fitness goals. The staff can provide helpful feedback and encouragement that will help you stay focused and make progress.
Accessibility of Private Gyms
Although private gyms are not as widely available as traditional public health clubs, they are becoming increasingly popular and easier to join. Many private gyms offer online membership and payment options, making them accessible to a wider range of people. Additionally, some private gyms offer discounted memberships or trial passes for those who want to try out the facility before committing to a full membership.
Membership Limits
The membership limits of private gyms vary, depending on the size and type of facility. Some gyms may have a maximum number of people that can join at a time, while others offer unlimited memberships. It's important to check with the gym before signing up to make sure that you won't be overloading the facility by joining too many members [2].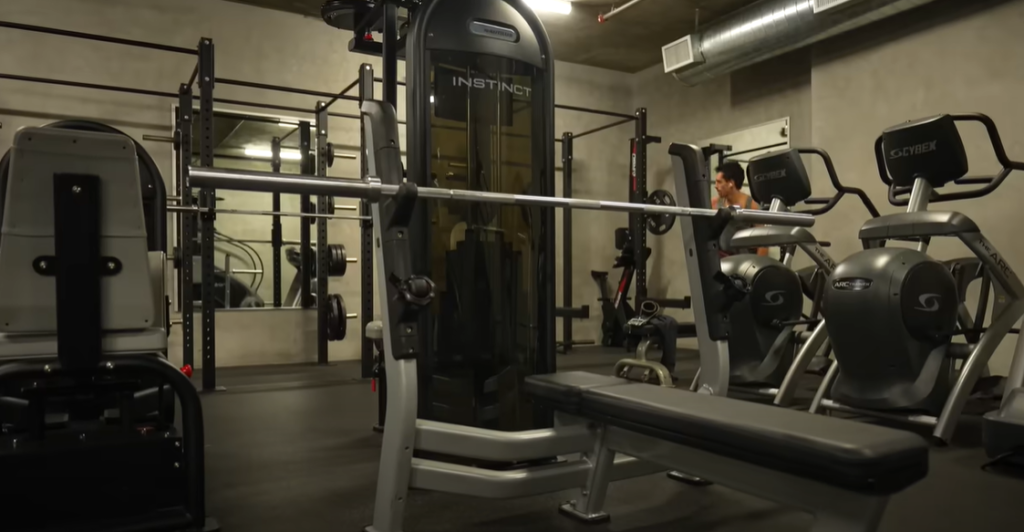 Differences between commercial and private gyms
Cost Differences
The cost of a commercial gym is typically much higher than the cost of a private one. Commercial gyms may charge monthly or annual fees that can range from $50 to several hundred dollars, depending on which services and amenities are included in the membership. Private gyms usually have an individual fee per session and can be much more affordable.
Equipment Differences
Commercial gyms often contain a wide variety of equipment from weight machines to cardio machines, like treadmills and ellipticals. They also typically feature additional amenities such as saunas, pools, and even basketball courts. Private gyms generally offer only basic equipment for strength training purposes, such as dumbbells, barbells, and benches.
Classes and Personal Training
A commercial gym often offers a variety of classes, such as yoga, Pilates, and cycling. Some may even offer personal trainers that provide one-on-one instruction. Private gyms typically do not include these additional features and services.
Privacy
Private gyms generally have more privacy due to having fewer members in the facility. This can be beneficial for those who are uncomfortable exercising around large groups of people or don't wish to draw attention to themselves while working out. Commercial gyms can be much busier with many other members using the equipment at any given time.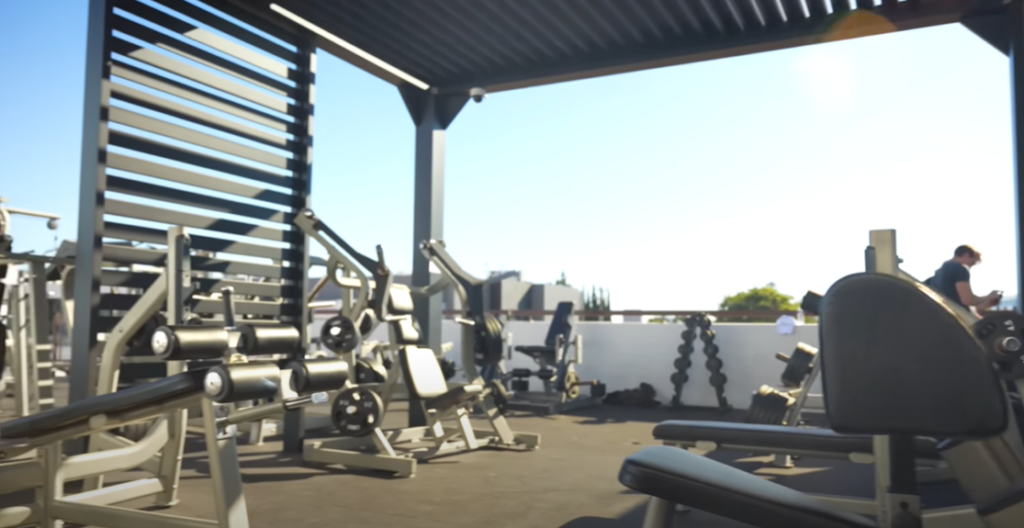 Facility Differences
Private gyms are often smaller than commercial ones and may not have the same level of upkeep. Commercial gyms typically feature modern, well-maintained equipment, while private gyms may not have as much attention to detail in their maintenance or design.
Coaching and Personal Training Differences
Commercial gyms often have many experienced coaches and trainers available to help members reach their fitness goals. Private gyms may not have the same level of expertise, as they tend to focus on providing basic equipment for strength training purposes [3].
How to Pick the Right Gym for You?
Picking the right gym can be a daunting task, especially if you're new to fitness and don't know what to expect. However, by taking the time to do your research and evaluate all of your options, you can make sure that you find the best place for your individual needs. Here are some tips for choosing the perfect gym for you:
Decide What Your Goals Are – Before you start looking around at gyms, take some time to think about what kinds of activities you want to participate in and what kind of results you'd like to see from joining a gym. Do you want a traditional weightlifting routine? Or would something like yoga or swimming classes be more up your alley? Knowing these things ahead of time will help make your decision much easier.
Compare Amenities – Not all gyms are created equal, so it's important to compare the amenities of different facilities before making a final decision. Some gyms may offer classes and personal training sessions, while others may focus more on cardio equipment and free weights. Consider what kind of activities you're interested in and look for a gym that offers them at an affordable price.
Check Out Different Locations – Location is often one of the biggest factors when choosing a gym, as you'll want to find one that's convenient and close by so that it's easy to get there regularly without having to drive too far out of your way. Evaluate several locations to find one that's easy to access and has sufficient parking.
Evaluate the Atmosphere – Once you've narrowed down your list of potential gyms, it's a good idea to visit each one in person so that you can get an up-close look at the atmosphere and see if it suits your individual needs. Ask questions about rules, regulations, and policies, and make sure that you feel comfortable with the staff members and other patrons before signing up for a membership.
Compare Prices – Budget is likely another important factor when choosing a gym, as you'll want to make sure that you're getting the best value for your money. Compare prices between different gyms to find out which ones offer the most features for the lowest rates. Be sure to read through all of the fine print, as some gyms may offer additional discounts or incentives for signing up.
By following these tips, you'll be able to make an informed decision about which gym is right for you. Take your time during your search and consider all of your options carefully so that you can find a facility that fits with both your goals and budget [4].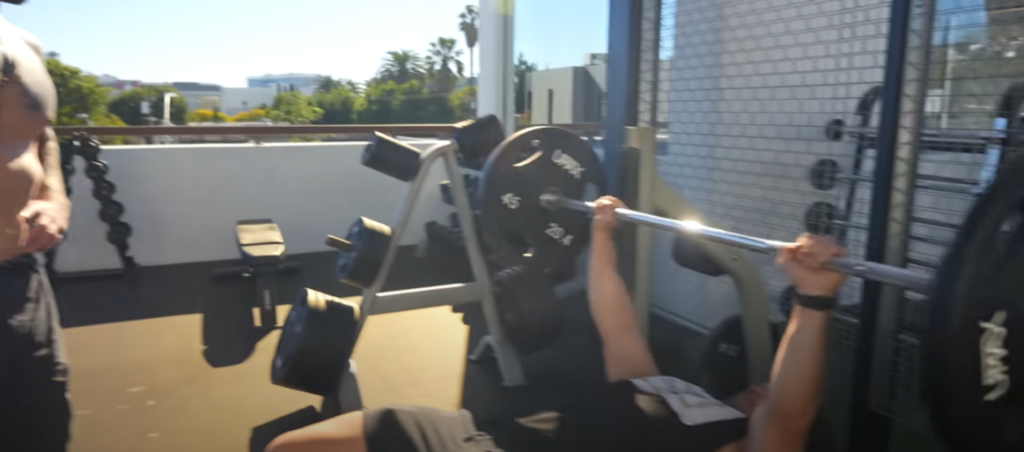 FAQ
What are the different types of gyms?
Gyms vary in size, amenities, and specialties. Some of the more common types of gyms include:
Commercial Gyms: These are larger gyms that offer a variety of equipment and activities such as cardio machines, weight machines, group classes, personal training services, and sauna/steam rooms. They are usually open 24/7 with membership fees.
CrossFit Boxes: CrossFit boxes focus on functional fitness workouts designed to improve total body strength and conditioning through constantly varied functional movements executed at high intensity.
HIIT Gyms: High-Intensity Interval Training (HIIT) gyms specialize in short bursts of intense exercise followed by brief rest periods and often employ tools like kettlebells and suspension trainers.
Boxing Martial Arts Gyms: These gyms offer boxing, kickboxing, Muay Thai, MMA, and other martial arts classes to help improve overall fitness and self-defense skills.
Sports Performance Gyms: These gyms focus on helping athletes of all ages gain strength, speed, agility, power, and muscular endurance through a variety of exercises specific to their sport or activity.
Outdoor Fitness Centers: Outdoor fitness centers are becoming increasingly popular and typically involve group exercise classes like boot camps that take place in parks or other outdoor spaces. The equipment used often includes sandbags, ropes, plyo boxes, kettlebells, battle ropes etc.
Yoga Pilates Studios: These gyms specialize in providing various classes such as yoga, pilates, barre, and other mind-body practices. They may also offer additional amenities like locker rooms and showers.
Specialty Gyms: Specialty gyms are dedicated to a certain type of exercise or activity. For example, you can find cycling studios, climbing gyms, trampoline parks, and more.
Is a gym membership worth It?
A gym membership can be a great way to stay healthy and fit, however, it is important to factor in the cost of the membership along with other expenses such as equipment, classes, and personal training sessions. Consider your goals, budget, and available time before deciding if getting a gym membership is worth it for you.
If you have access to free or low-cost gyms in your area or prefer working out at home using your equipment, then a gym membership may not be necessary. However, if having access to more specialized equipment and classes helps motivate you to work out regularly, then investing in a gym membership might be well worth your money. Ultimately it is up to you to decide what works best for you and your lifestyle.
What is the difference between commercial and private gyms?
The main differences between commercial and private gyms are the size, amenities, and overall atmosphere.
Commercial gyms are usually larger with more diverse offerings such as a variety of cardio machines, weight machines, group classes, personal training services, and sauna/steam rooms. They tend to be much busier than private gyms due to a large number of members.
Private gyms are typically smaller in size and may have fewer amenities than commercial gyms. The atmosphere is often more intimate which can help foster a sense of community among members. Private gyms may focus on certain types of activities like CrossFit or martial arts and tend to require a higher level of commitment from their members since they will be charged a monthly fee regardless of attendance.
Overall, the decision between a commercial and private gym depends on your budget, availability, and fitness goals. Both types of gyms can provide an effective workout environment, so it is important to consider which one best fits your needs.
What is a commercial gym?
A commercial gym is a place where people go to exercise and stay in shape. It usually has a wide variety of equipment that caters to many different types of workouts and it also typically offers personal training, group classes, and other services. These gyms tend to be larger than private gyms with more members, making them perfect for those who don't want to commit to a long-term membership or are looking for more diverse offerings. The cost of commercial gym membership will vary depending on the services offered and location, so it's important to compare different options before signing up.
What are the advantages of private gyms?
Private gyms have a few advantages over commercial gyms, the most noteworthy being their smaller size and more intimate atmosphere. This makes private gyms ideal for those who prefer to work out in an environment where they feel comfortable and welcomed. Private gyms may also offer specialized services such as CrossFit or martial arts classes that are not available at commercial gyms. Additionally, private gym memberships often require a higher level of commitment since monthly fees will be charged regardless of attendance.
What is the difference between commercial and home gym equipment?
The main difference between commercial and home gym equipment is the quality. Commercial gym equipment tends to be of higher quality than home gym equipment, making it more durable and long-lasting. Additionally, commercial gyms usually have a wider selection of machines and accessories than what you would find in a typical home gym. Home gyms are typically more affordable but may not offer the same level of specialized services available at commercial gyms such as personal training or group classes.
Another key factor to consider when choosing between commercial and home gym equipment is the space available for installation – commercial gyms tend to require larger spaces than home gyms due to the variety of machines and accessories they carry. Ultimately, it is important to think about your budget, goals, and available space when deciding what type of equipment is best for you.
Useful Video: COMMERCIAL VS PRIVATE GYM – Which is Better?
Conclusion
Commercial or Private Gym? In the end, it all depends on what your fitness needs are and how much you're willing to spend for them. Commercial gyms offer a wide range of equipment and services that can be beneficial in helping you reach your fitness goals. However, private gyms may provide more personalized attention and one-on-one training sessions with a personal trainer. Ultimately, it's up to you to decide which type of gym better suits your lifestyle, budget, and fitness goals. So, go ahead and start exploring the different options available until you find the perfect fit!
References:
https://placemade.co/private-gym-vs-commercial-gym/
https://www.archetypestrength.com/blog/private-vs-commercial-gyms
https://www.inspireusafoundation.org/commercial-vs-private-gyms/
https://www.planetfitness.com/community/articles/how-choose-gym-6-important-factors-consider