It seems like every time you turn around, there's a new fitness trend to jump on board with. But if you're someone who likes to keep things simple and stick to tried-and-true workout methods, then you might be wondering what the difference is between Retro Fitness and Planet Fitness. Keep reading to find out!
Retro Fitness Overview
Members at Retro Fitness are provided with access to top-of-the-line cardio machines as well as strength training equipment and free weights. Additionally, every club offers personal trainers who can assist members with their individualized fitness goals. Members also have access to group classes such as yoga, Pilates, kickboxing, cycling, Zumba, and more. Retro Fitness also has a variety of nutrition programs and products available to help members reach their health and fitness goals.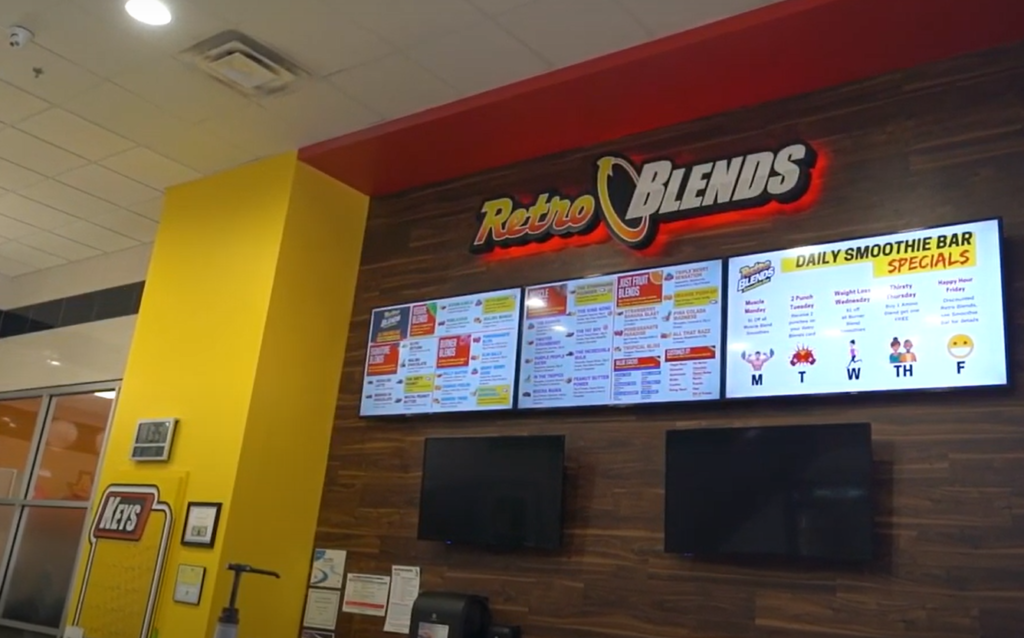 Retro Fitness is not only focused on helping its members stay fit, but also provides an atmosphere that encourages socialization among its members. The clubs are equipped with modern design features, along with amenities such as juice bars, WiFi access, flat-screen TVs, and locker rooms. The staff at Retro Fitness are friendly and knowledgeable and always strive to make each member's visit enjoyable.
Overall, Retro Fitness offers great value for its customers who desire high-quality fitness services at an affordable price. With all the amenities provided, there truly is something for everyone at Retro Fitness! [1]
Planet Fitness Overview 
The company's core philosophy is to provide an affordable, judgment-free fitness experience for people of all fitness levels. To adhere to this mission, Planet Fitness offers low monthly fees (starting at just $ 10/month) and encourages members to take advantage of its 24-hour availability. In addition, it maintains a policy of no contracts so members can cancel at any time without penalty or interruption of service.
To further enhance the member experience, Planet Fitness also provides a variety of amenities including tanning beds, massage chairs, hydro-massage beds, and total body enhancement machines. Additionally, the gym's "Judgement Free Zone" policy ensures that members can work out without any fear of being judged by others.
Planet Fitness' commitment to providing a great fitness experience has helped it become one of the most successful gym chains in the world. Since its founding, the company has grown to more than 1,500 locations in two countries and serves over 6.5 million members worldwide. The company also boasts an impressive 95% member retention rate thanks to its unique combination of low costs and quality service.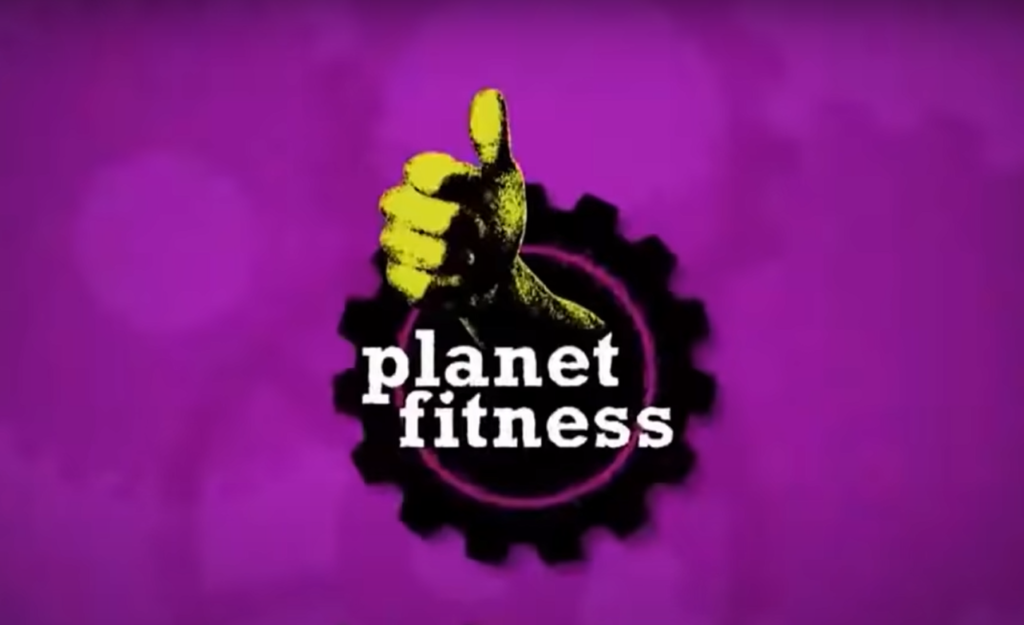 With continued growth and expansion plans for the future, Planet Fitness is well on its way to becoming one of the most successful gym companies in the world.​ [2]
Pros and Cons of Retro Fitness
Pros:
Affordable membership fees – Retro Fitness offers some of the most competitive membership rates in the industry, making it easier for people on a budget to stay fit and healthy;
Variety of equipment – Retro Fitness has a wide variety of cardio machines and strength training equipment, allowing members to switch up their workouts depending on their goals and preferences;
Fun atmosphere – Retro Fitness is known for its friendly staff and upbeat music, which helps keep members motivated during their workouts;
Group classes – Retro Fitness offers a range of group classes such as Zumba, yoga, spinning, kickboxing, and more; these classes are designed to help members get fit while having fun with others;
Clean facilities – Retro Fitness is committed to keeping its locations clean and sanitized, which helps ensure that members can safely and comfortably exercise;
Cons:
Crowded during peak hours – Due to its affordability, Retro Fitness can be quite crowded at peak hours; this might make it difficult for some members to use the equipment or participate in classes;
Limited amenities – While Retro Fitness offers a variety of equipment and classes, certain locations may not have all the amenities you're looking for (e.g., sauna, pool, etc.);
Long wait times – With larger crowds come longer wait times; this can be frustrating if you're trying to get your workout done in a timely manner;
Limited hours – Retro Fitness locations typically have limited operating hours, which can be inconvenient if you're used to working out during off-peak times;
Lack of personal training – Retro Fitness does not offer any in-house personal trainers; members who are interested in this type of service will need to look elsewhere;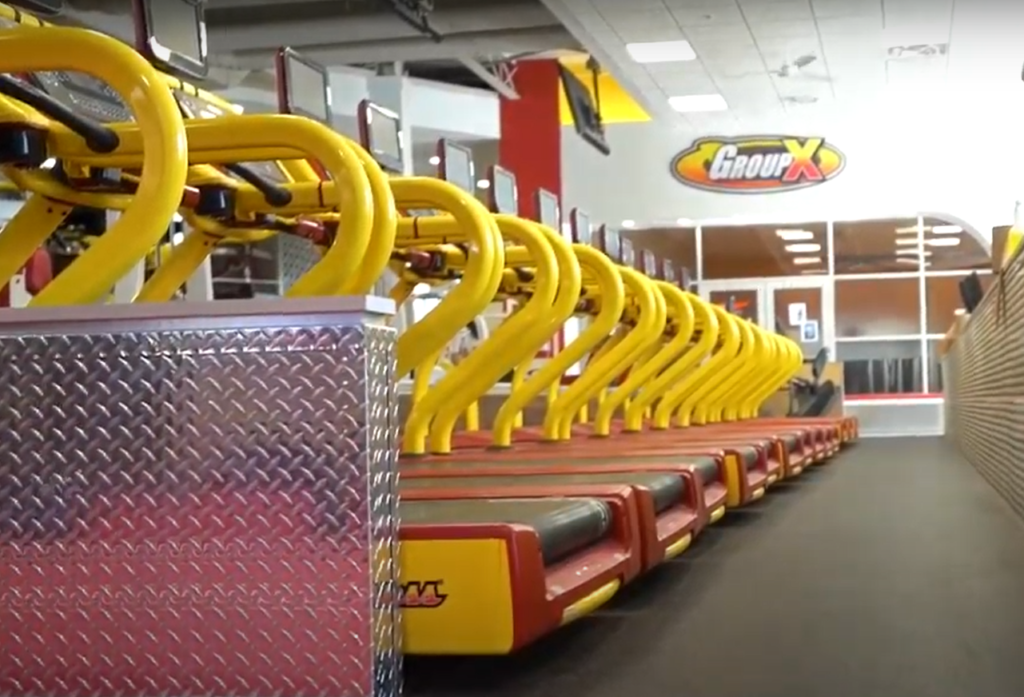 Pros and Cons of Planet Fitness
Pros:
Low-Cost Membership: Planet Fitness offers a very low-cost membership in comparison to other gyms, making it ideal for people who are on a budget or just starting out in their fitness journey;
Variety of Equipment: Planet Fitness has a variety of equipment available for members to use, including treadmills, ellipticals, stationary bikes, strength machines, and free weights;
Friendly Atmosphere: Planet Fitness takes pride in its judgment-free zone philosophy and strives to make everyone feel welcome regardless of age, size, or experience level;
Convenience: With locations all over the country, chances are there is a Planet Fitness near you that you can easily and conveniently access;
Cons:
Limited Hours of Operation: Planet Fitness is only open from 4 AM – 12 AM on weekdays and 8 AM – 10 PM on weekends, so if you're a night owl or an early riser, you may need to find another gym that offers more hours of operation;
Crowded During Peak Hours: With its low prices and convenient locations, it's no surprise that Planet Fitness gets crowded during peak times like after work or on the weekends. This can make it difficult to get your workout in without having to wait for machines or weights to become available;
Lack of Classes and Amenities: While they do offer some classes and amenities, they are not as extensive or varied as other gyms. So if you're looking for more than just the basics, you may want to look elsewhere;
Lack of Professional Trainers: While there are some trainers available at Planet Fitness locations, they are not nearly as experienced or certified as those found at larger gyms. If you're looking for personalized training assistance and guidance, you may find better results elsewhere;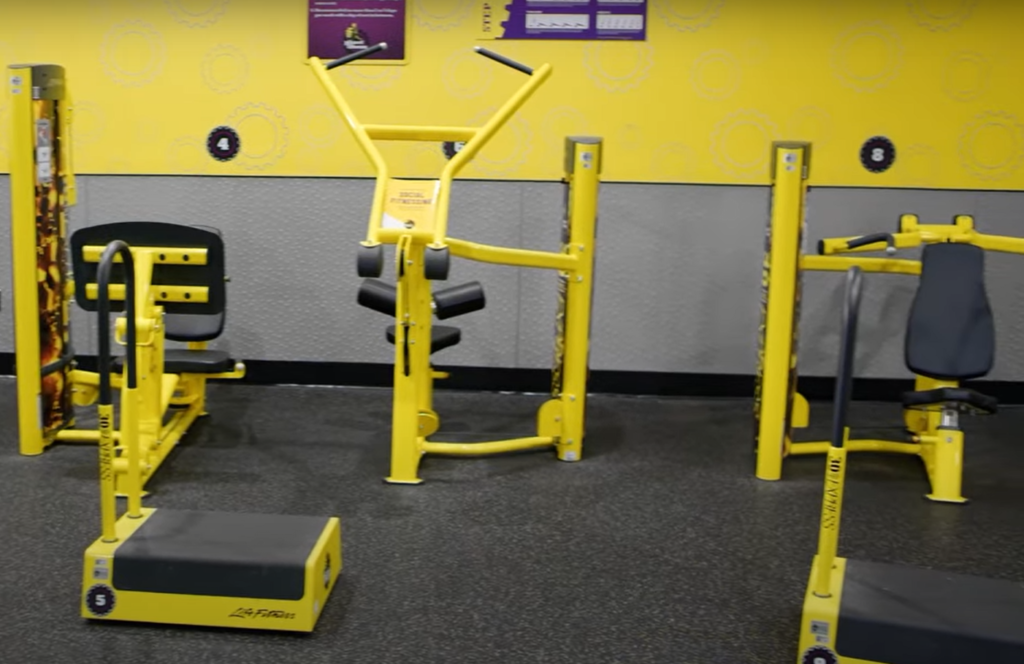 Planet Fitness vs Retro Fitness: Differences
Cost
Planet Fitness offers memberships for as low as $ 10 per month, while Retro Fitness requires a minimum of $ 19.99 per month.
Equipment
Planet Fitness equipment is more basic and focuses on cardio machines such as treadmills, ellipticals, and bikes. Retro Fitness offers a wider selection of equipment including free weights and strength training machines.
Classes
Planet Fitness typically offers classes such as yoga and Zumba, while Retro Fitness also has spinning classes in addition to their traditional group exercises like Pilates and kickboxing.
Extras
Both gyms offer extras such as tanning beds and steam rooms but Retro Fitness also has a juice bar whereas Planet Fitness does not. At Planet Fitness, members can also use the hydromassage beds and tanning booths for a small fee.
Hours
Planet Fitness is typically open 24 hours a day, 7 days a week while Retro Fitness has more limited hours with most locations opening at 5 am and closing at 10 pm. [3]
Childcare
Planet Fitness does not offer childcare services, but Retro Fitness does. The childcare service at Retro Fitness is for children aged 3 months to 12 years and costs an additional $ 6 per visit.
Contract Length
Planet Fitness has no contract and members can cancel at any time, while Retro Fitness requires a one-year contract.
Atmosphere
Planet Fitness is known for its relaxed, judgment-free atmosphere while Retro Fitness may be more competitive and intense.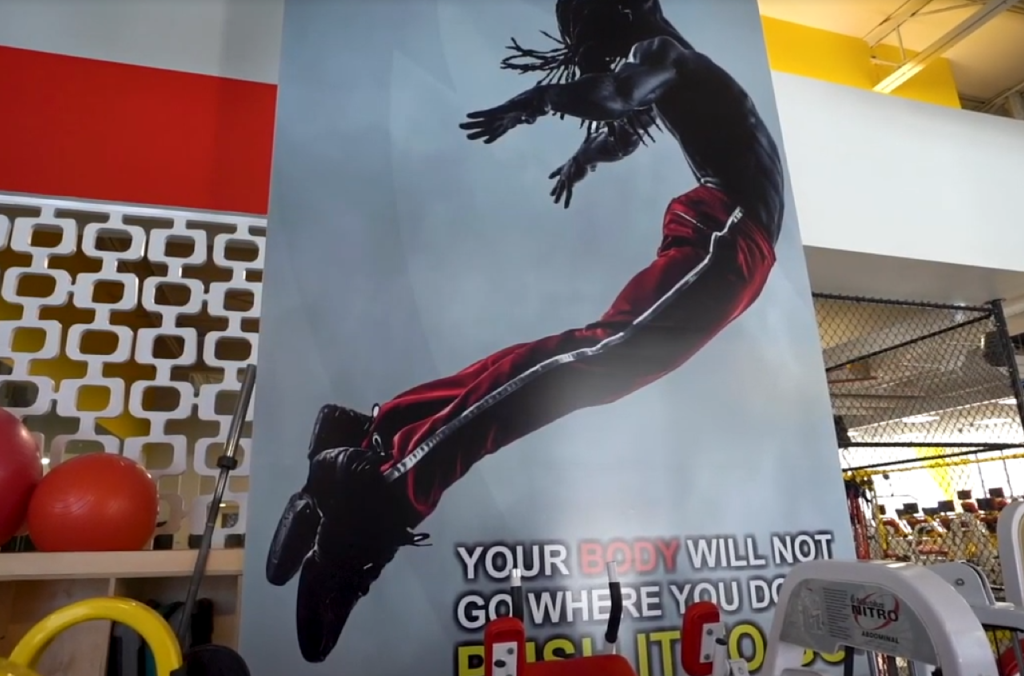 Who Is Planet Fitness For?
Planet Fitness is for everyone! Whether you're just starting out on your fitness journey or you've been working out for years, Planet Fitness has something for everyone. They have a wide variety of machines and equipment to suit any workout goal. Plus, their friendly and welcoming staff will help ensure that you get the most out of every visit. From state-of-the-art cardio machines to weight training and group classes, they have it all! And with 24/7 access, you can always find time to squeeze in a workout. So whether you want to tone up, slim down, or build muscle mass—Planet Fitness is the perfect place to reach your goals. [4]
Who Is Retro Fitness For?
Retro Fitness is for everyone as well! Whether you are a beginner or an experienced gym-goer, Retro Fitness caters to all fitness levels and goals. They offer group classes, personal training sessions, and customized nutrition plans so that each member can reach their health and fitness goals in the most effective way for them. The club also provides amenities like tanning beds, HydroMassage beds, saunas, and smoothie bars to ensure members have everything they need to stay healthy and motivated.
With convenient locations across the U.S., Retro Fitness makes it easy to find a club close by with hours that fit your busy schedule. Their friendly staff can help you get started on your journey to becoming stronger and healthier today! [5]
General Tips on How to Choose a Gym:
Set Your Goals: When considering a gym, it's important to know what your fitness goals are. This will help you determine which type of facility and equipment would best suit your needs;
Evaluate the Facility: Once you have narrowed down the facilities that meet your criteria, take some time to visit them in person and evaluate their cleanliness, customer service, and overall atmosphere. Make sure the staff is knowledgeable and friendly, as well as that they offer classes or other activities that fit into your schedule;
Consider Your Budget: Many gyms offer membership plans with various price points, so make sure you consider how much you can realistically afford before making any commitments. You may also want to explore any discounts that the facility offers and read through their contracts carefully before signing;
Look Into Special Amenities: Many gyms offer special amenities such as daycare, nutrition counseling, or tanning beds so you may want to factor those into your decision if they are important to you;
Check Out Reviews: Doing a quick online search of the gym can provide helpful insight from other members who have used the facility in the past. Make sure to check out what people have said about the customer service, classes offered and equipment available at each location before making your final decision;
---
FAQ
Is Planet Fitness the same as Retro Fitness?
No, Planet Fitness and Retro Fitness are two different gym chains. Planet Fitness is known for its low-cost memberships and extensive selection of cardio machines, while Retro Fitness offers a variety of services including personal training, group fitness classes, and specialized programs. Both gyms offer access to weight rooms with free weights and strength training equipment, but the overall atmosphere in each facility may vary depending on your location. For example, some Planet Fitness locations have a more relaxed atmosphere while Retro Fitness may be more high-energy. Ultimately, it's up to you to decide which gym works best for your individual needs.
What makes Planet Fitness different from other gyms?
Is Retro Fitness easy to cancel?
Yes, Retro Fitness makes it easy to cancel your membership. To do so, you can contact the gym directly or fill out an online cancellation form. Once completed, your membership will be canceled and no further payments will be due. If you have any questions about canceling your membership, their customer service team is available to help.
What are the cons of Planet Fitness?
One of the cons of Planet Fitness is that they offer limited equipment. As a budget gym, they don't have as much variety in machines or weights as more expensive gyms. Additionally, their Judgment Free Zone® philosophy can result in lax rules and attitudes, which can make it difficult to maintain motivation and stay on track with your fitness goals. Finally, some people may find the monthly cost too high for what's offered at Planet Fitness.
Can you wear a bra to Planet Fitness?
Yes, wearing a bra is perfectly acceptable at Planet Fitness. In fact, the gym encourages all its members to dress appropriately for their workouts and follow good hygiene practices. This includes wearing comfortable clothing which covers the torso and athletic shoes that are designed for physical activity. Wearing a supportive sports bra can help you get the most out of your workout and reduce any discomfort associated with exercise.
Useful Video: GYM Breakdown | Planet Fitness vs Retro Fitness
Conclusion
When deciding between Retro Fitness vs. Planet Fitness, it is important to consider the different amenities, costs and services offered by each gym. Ultimately, it boils down to your individual needs and preferences as a fitness enthusiast when determining which gym is the better fit for you. If you are looking for an affordable gym with basic equipment, then Planet Fitness might be the best choice for you. But if you want access to more advanced gym equipment at a slightly higher price point, then Retro Fitness could be the better option. You can always visit both gyms before making your decision to get a feel of the atmosphere and see what they have to offer!  Whichever gym you decide on, make sure that it fits all of your fitness goals and needs. Good luck finding the perfect gym for you!
---
References:
https://retrofitness.com/
https://www.planetfitness.com/franchising/franchising-about-planet-fitness
https://knoji.com/compare/planetfitness-vs-retrofitness/
https://www.comparably.com/competitors/planet-fitness-vs-retro-fitness
https://www.indeed.com/companies/compare/Planet-Fitness-vs-Retro-Fitness-841780fd2daf7f23-e2cc910c3552426c