Working out is an important part of maintaining a healthy lifestyle. But with so many different gyms and fitness centers to choose from, it can be hard to decide which one is right for you. Two popular choices are Planet Fitness and Youfit. So, what's the difference between these two workout spots? Here's a quick breakdown:
What is Planet Fitness?
At Planet Fitness, members feel free to be themselves without the worry of judgment from others. An atmosphere of acceptance and support makes it a safe space for everyone. With its "Judgment Free Zone" philosophy and its focus on creating a positive environment for everyone who visits the gym—including accepting all shapes and sizes—Planet Fitness has become a safe haven for those looking to get fit without the intimidation often associated with traditional gyms.
In addition to its welcoming approach to fitness, Planet Fitness also offers some of the most affordable gym memberships available. Unlock an exclusive world of perks with the company's signature "Black Card" membership! As a member, you'll gain access to every Planet Fitness location and enjoy additional benefits like discounts from select partners and free guest passes for friends or family.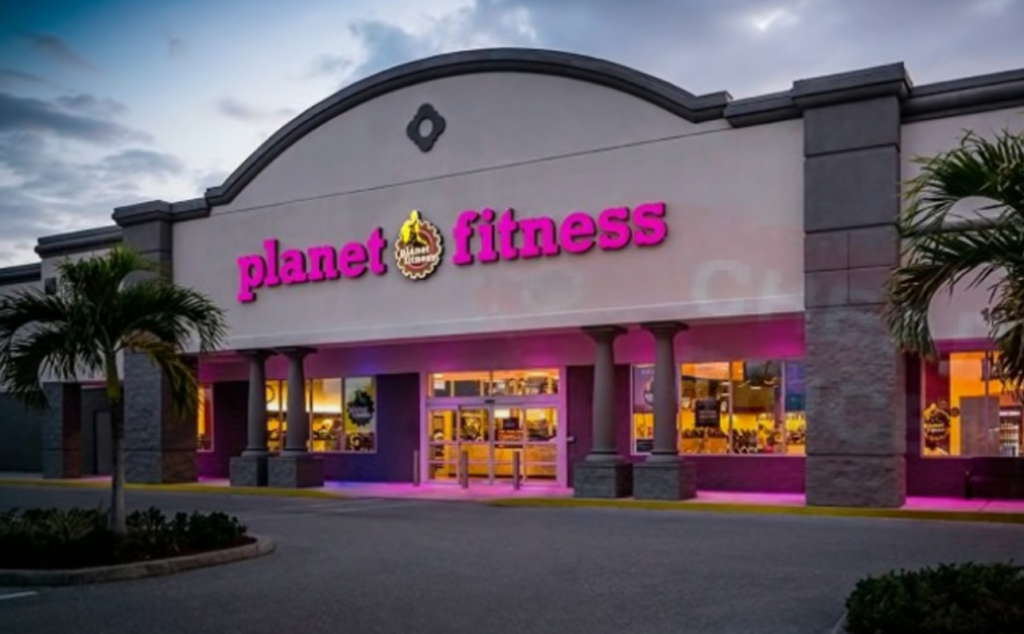 Planet Fitness prides itself on creating an atmosphere that encourages people of all levels and ages to stay active in a comfortable environment, whether they are just beginning their fitness journey or working towards specific goals. With its wide range of amenities, low prices, and friendly staff, it is no wonder that Planet Fitness has become one of the most popular gyms in North America.
Planet Fitness also offers additional member benefits such as special discounts on select products and services, access to exclusive events, the ability to earn rewards points for small purchases, and more. Planet Fitness offers a plethora of added benefits, ensuring that your time there will be both gratifying and enjoyable no matter what you're looking for.
Whether you are looking to start a new exercise routine or just want a comfortable place to work out with friends, Planet Fitness offers something for everyone. [1]
What is Youfit?
Youfit is a chain of fitness centers located across the United States that provides customers with a range of options to help them reach their goals and stay fit. Youfit offers a variety of amenities such as group classes, personal trainers, and cardiovascular machines. The company also focuses on creating an atmosphere that encourages members to feel comfortable in their own skin without judgment from others.
Youfit also offers some unique features such as nutrition coaching and personalized workout plans. With these extra benefits, Youfit provides an enjoyable experience for its members and makes it easy for them to stay active. [2]
Pros and Cons of Planet Fitness
Pros:
Affordable Membership Plans – Planet Fitness has a variety of affordable membership plans that offer access to a wide range of facilities and amenities. Most basic memberships are around per month, depending on the location;
High-Quality Equipment – Planet Fitness uses high-quality fitness equipment from some of the most respected brands in the industry. Their selection includes treadmills, ellipticals, bikes, and strength training machines to accommodate any workout regimen;
Friendly Environment – Planet Fitness is known for its relaxed atmosphere and friendly staff who make it easy for new members to get acclimated to their facility. The "no judgment" policy allows all types of people to feel comfortable exercising together without fear of judgment;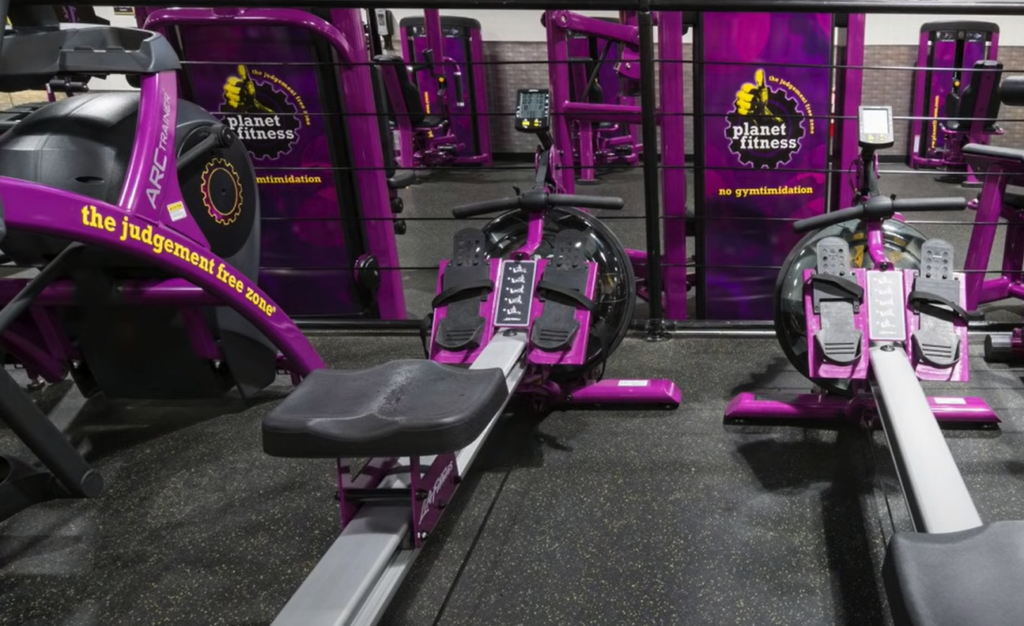 Cons:
Limited Availability – Although Planet Fitness has locations in all 50 states, they may not have a gym nearby your area. If you do not live in an area with a Planet Fitness location, then you will have to look for another gym or fitness center that is closer to you;
Long Wait Times – Since Planet Fitness is so popular, the wait times can sometimes be very long during peak hours. This can be frustrating if you are trying to get a quick workout in without having to wait too long;
Limited Amenities – While Planet Fitness does offer a few luxuries in their gyms like tanning beds and massage chairs, they are still limited compared to other fitness centers. Additionally, they do not offer any classes or personal training services;
Overall, Planet Fitness is a great option for those looking for an affordable gym with high-quality equipment and a relaxed atmosphere. However, it may not be the best choice if you are looking for more amenities such as classes or personal training services. Additionally, long wait times can make it difficult to get your workout in during peak hours. Therefore, it's important to weigh the pros and cons before committing to Planet Fitness.
Pros and Cons of Youfit
Pros:
Youfit offers an affordable membership that provides access to different fitness centers and equipment;
The company offers a range of classes designed to accommodate all levels of fitness, making it easier to find something that suits your needs;
There is no long-term commitment required; members can pay month-to-month or upgrade their plan if they choose;
The staff at each location is friendly and helpful, providing insight into proper form and technique as well as offering motivation;
Youfit centers are conveniently located in many parts of the United States, allowing members to easily find a nearby facility;
Cons:
While some locations have more modern amenities than others, overall the equipment may be outdated and not suitable for more advanced exercises;
The number of classes available may vary from location to location, so if a specific type of workout is desired then it may be hard to find;
Most Youfit locations are open during daytime hours only, making it inconvenient for those who work late or have other commitments that make it difficult to attend;
Some members report long wait times at the front desk due to overcrowding in certain facilities;
Membership fees can add up quickly if additional services such as personal training are added on top of the basic membership package;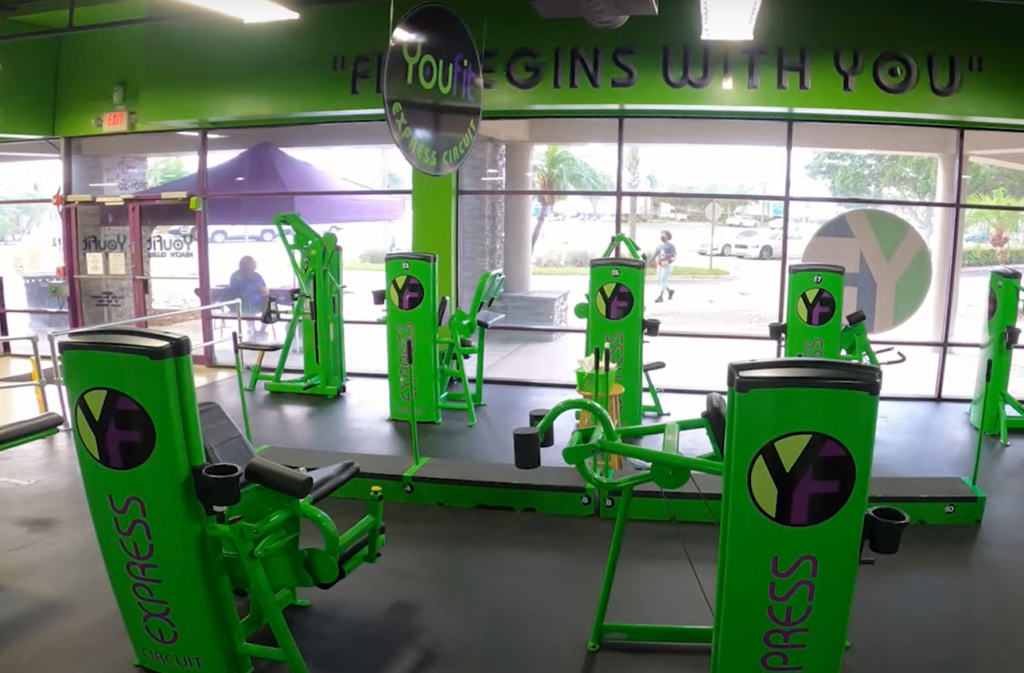 Planet Fitness vs Youfit: Differences
Cost
Planet Fitness has a more expensive membership than Youfit with its basic plan starting at per month. However, Youfit offers discounts for annual memberships and monthly specials that can lower the cost.
Equipment and Classes
Planet Fitness has a large variety of cardio equipment and strength machines as well as group fitness classes. On the other hand, Youfit only provides cardio equipment and select strength training machines.
Location
Both Planet Fitness and Youfit have locations all across the United States, so it's likely you'll find one close by no matter where you live.
Amenities
Planet Fitness offers amenities such as free Wi-Fi access in their gyms, locker rooms, massage chairs, and more. Youfit has a more limited selection of amenities, such as lockers and tanning beds. [3]
Hours
Planet Fitness typically has longer hours than Youfit, with some locations open 24/7. Youfit gyms are usually open from early morning to mid-evening.
Atmosphere
Planet Fitness is well-known for its laid-back atmosphere and judgment-free zone. Youfit also has a relaxed vibe but may not be as welcoming to those who are new to the gym scene.
Pool/Spa Area
Planet Fitness has a swimming pool, hot tubs, and saunas in some locations. Youfit does not offer these amenities.
Showers.
Planet Fitness and Youfit both have showers in their gyms.
Childcare
Planet Fitness has childcare available for an additional fee, while Youfit does not offer this service. [4]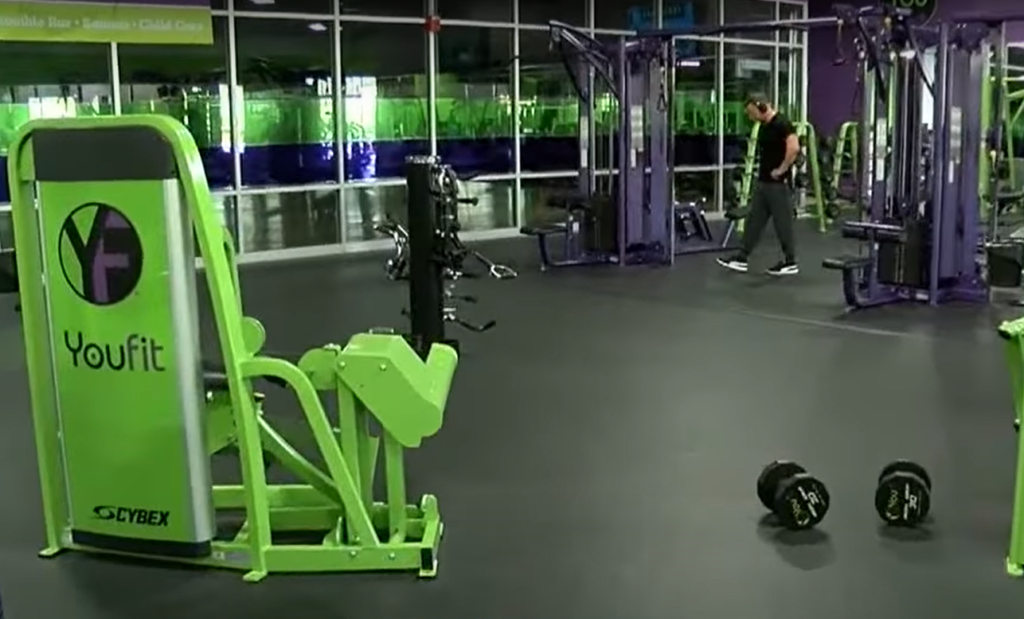 Contract Length
Planet Fitness does not typically require a contract or long-term commitment. Youfit usually requires members to sign up for at least one year.
Cancellation Policy
Planet Fitness has a flexible cancellation policy: you can cancel your membership anytime with no penalty fee. Youfit may have different policies depending on the location, so it's best to check before signing up.
Personal Training
Planet Fitness offers personal training services for an additional fee, while Youfit does not.
Who Is Planet Fitness For?
Planet Fitness is ideal for individuals of all ages, shapes, sizes, and fitness levels. Whether you're just starting on your fitness journey or you've been working out for years, Planet Fitness has something to offer everyone.
Who Is Youfit For?
Youfit is designed for anyone who wants to focus on living a healthier lifestyle and make progress towards their goals. It's ideal for those who are looking to get started in fitness, as well as more experienced gym-goers wanting to take their workouts to the next level. Youfit also offers holistic health programs that target physical, mental, and emotional wellbeing. From yoga classes and nutrition guidance to personal training sessions and lifestyle coaching, Youfit has something for everyone. [5]
General Tips on How to Choose a Gym
Consider your goals: Before joining a gym, you should think about what kind of fitness program or workout you would like to do. Are you looking for an aerobic workout or weightlifting? Do you need machines or just free weights? Knowing your goals will help narrow down the type of gym that is best for you;
Location: Choose a gym that is conveniently located, so it's easy to get to and from during busy times of the day. If it's close to home, work, or school, you are more likely to stick with your routine;
Cost: Compare the cost of memberships at different gyms in your area and make sure that the fees fit into your budget. If you are taking classes, consider whether the class costs are included in the membership fee or if there is an additional fee for each session;
Facilities: Look into what facilities and amenities each gym offer and decide which ones will help you reach your fitness goals. Does the gym have a pool or sauna? Are there showers and locker rooms? What kind of equipment does it offer? Is there enough open space to do your workout routine without having to wait for a machine;
Hours of operation: Find out when the gym is open and make sure that those hours fit into your schedule. It's important to choose a gym with hours that accommodate busy lifestyles so you can find time to exercise regularly;
Training staff: Look into what kind of trainers and instructors the gym has on staff, and find out if they are certified and experienced in the type of fitness program you're looking for. Make sure the gym offers the help and guidance you need to reach your goals;
Ask around: Talk to family, friends, and coworkers who belong to a gym that you're considering. Find out if they like it or not, and if they have any other tips or insights that could help you make an informed decision;
Check it out: Visit a few gyms before making your final decision, so you can get a sense of each one's atmosphere, equipment, facilities, etc. Talk to the staff and get a feel for the kind of people who work out there;
Try before you buy: If you can, take advantage of any free trial period offered by the gym, so you can experience what it's like to actually work out there before committing. This will also give you a good chance to determine if the gym is right for you and your goals;
Read the fine print: Make sure that you read all of the terms in your contract carefully before signing up. Some gyms require long-term contracts or have hidden fees, so be aware of what you are getting into before making a commitment;
Get advice: If you have any questions or concerns, consult a fitness professional who can provide you with more information and help you make an informed decision;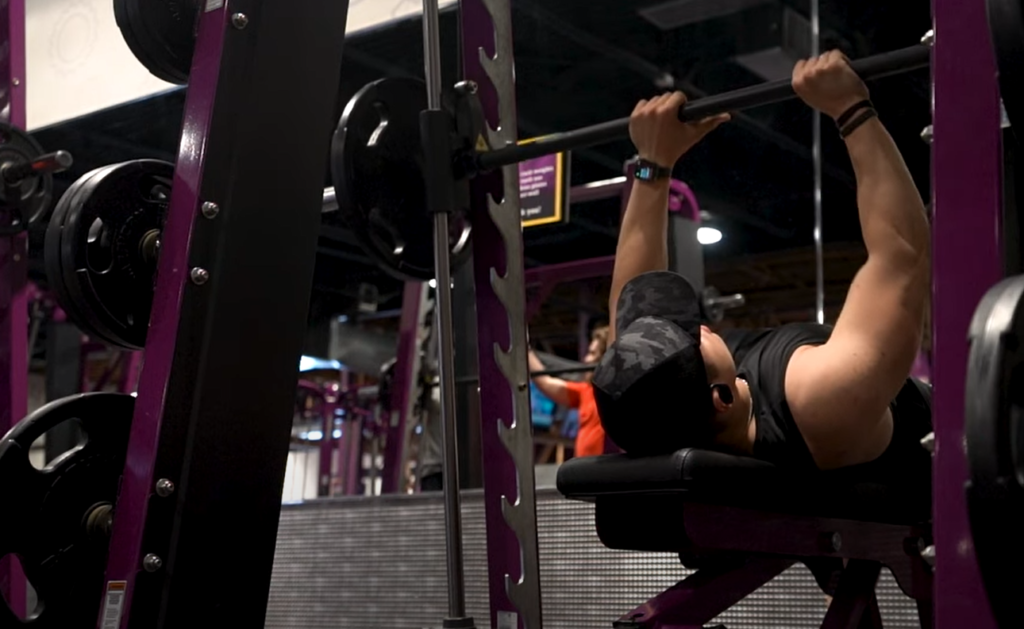 These tips should help you find the right gym for your needs and goals. With a little bit of research and preparation, you can be sure to choose a gym that meets all of your requirements. Good luck!
---
FAQ
Which gym membership is most worth it?
The answer to this question depends on your individual needs. Some memberships offer low prices for basic access, while others may provide more expansive coverage with additional services or amenities. Consider the type of gym you want to join and what it offers in terms of offerings, convenience, location, and cost before making a decision. Additionally, ask yourself questions such as how often you plan to go to the gym and if the membership includes any discounts or other perks that could save you money in the long run. Ultimately, finding the best gym membership means weighing all these factors against each other in order to make an informed decision.
What can you not do at Planet Fitness?
Planet Fitness is a 24-hour gym that offers a variety of equipment, classes, and other amenities to its members. However, there are some items and activities that cannot be done at the facility such as eating food inside the gym, wearing open-toed shoes or sandals, grunting and throwing weights around, dropping weights from overhead positions, and bringing outside guests in without permission. Additionally, Planet Fitness also has a "No Judgment Zone" policy meaning that certain types of clothing deemed too revealing (such as tank tops for men) are not allowed either.
Is the gym costly?
The cost of joining a gym can vary greatly depending on factors such as the type of facility, location, and services offered. Generally speaking, however, most gyms will charge an initial membership fee and then a monthly fee for ongoing use. Some gyms also offer special discounts or packages to incentivize new members. Additionally, many facilities allow you to pay as you go rather than signing up for a long-term commitment. Ultimately, the cost of joining a gym is largely dependent on your individual needs and budget. Be sure to shop around and compare prices before committing to any particular gym.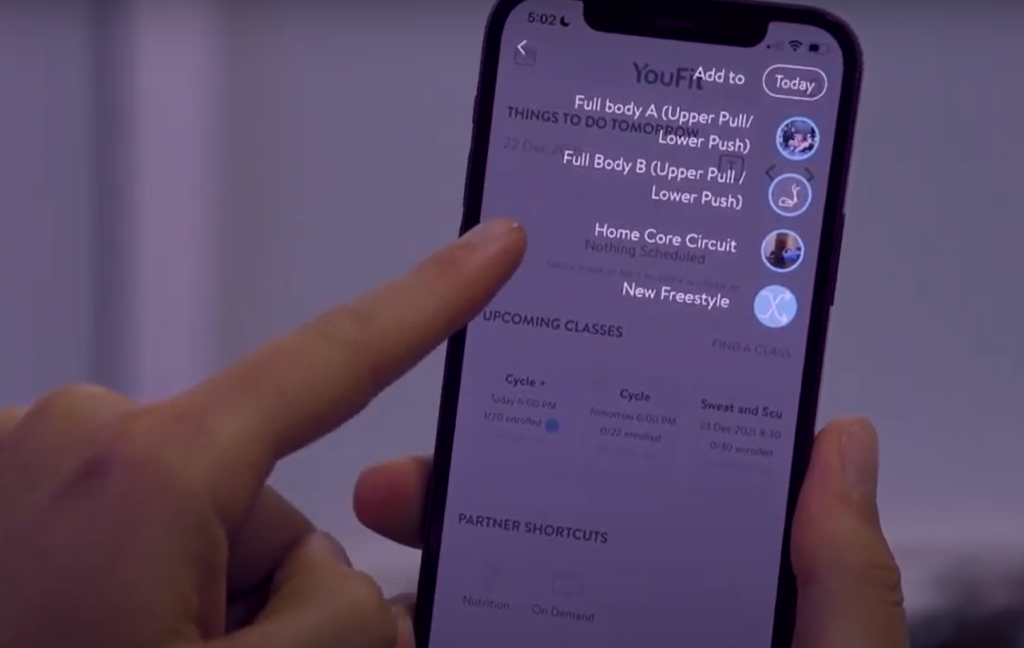 What should I wear to the gym?
The best thing to wear when going to the gym is something comfortable and breathable such as shorts and a t-shirt. Additionally, you should wear shoes that are specifically designed for working out as this will help reduce the risk of injury. If possible, you should also bring a towel and water bottle to stay hydrated during your workout. Remember to dress appropriately according to the gym's policies as well – some facilities may require that members wear certain types of clothing or have restrictions on what can be worn inside the building.
How do I stay safe while working out?
It is important to always practice good gym etiquette when using exercise equipment in order to avoid injuries and ensure the safety of yourself and others around you. Some basic tips include wiping down machines after use, not dropping weights from overhead positions, asking for help if unsure about how to properly use a piece of equipment, and notifying a staff member if there is an issue with the machine or if you need assistance. Additionally, it is important to warm up before any workout and stay hydrated throughout your session in order to prevent potential injuries.
What should I do when I am done working out?
Once you have completed your workout, it is important to cool down properly in order to avoid any potential muscle pain or soreness. This can be done by stretching or doing light cardio for a few minutes after you finish your routine. Additionally, drinking water afterward will help replenish your body's fluids and restore electrolytes lost during exercise. Finally, it is also important to shower after exercising as this will help remove sweat and bacteria from your body and reduce the risk of skin infections.
What can I do to stay motivated?
Staying motivated when working out can be difficult but there are a few tips that may help. First, it is important to set achievable goals for yourself as this will give you something to work towards and will make it easier to stay motivated. Additionally, trying different types of workouts or challenging yourself with new exercises can also help keep things interesting. Finally, having a gym buddy or joining fitness classes may make exercise more enjoyable and add a social element that could further increase motivation levels.
What are the cons of Youfit?
Youfit is a chain of gyms that offer memberships to access their facilities and workout equipment. While this may be an appealing option for some, there are also certain drawbacks associated with Youfit:
For one, the membership fees can be quite expensive depending on which plan you choose and how long you sign up for;
Additionally, the gym locations may not always be conveniently located for everyone and the equipment offered may not be as up-to-date or advanced as other gyms;
Finally, some people have reported that customer service from employees has been lacking at times, which could make it difficult to get help when needed;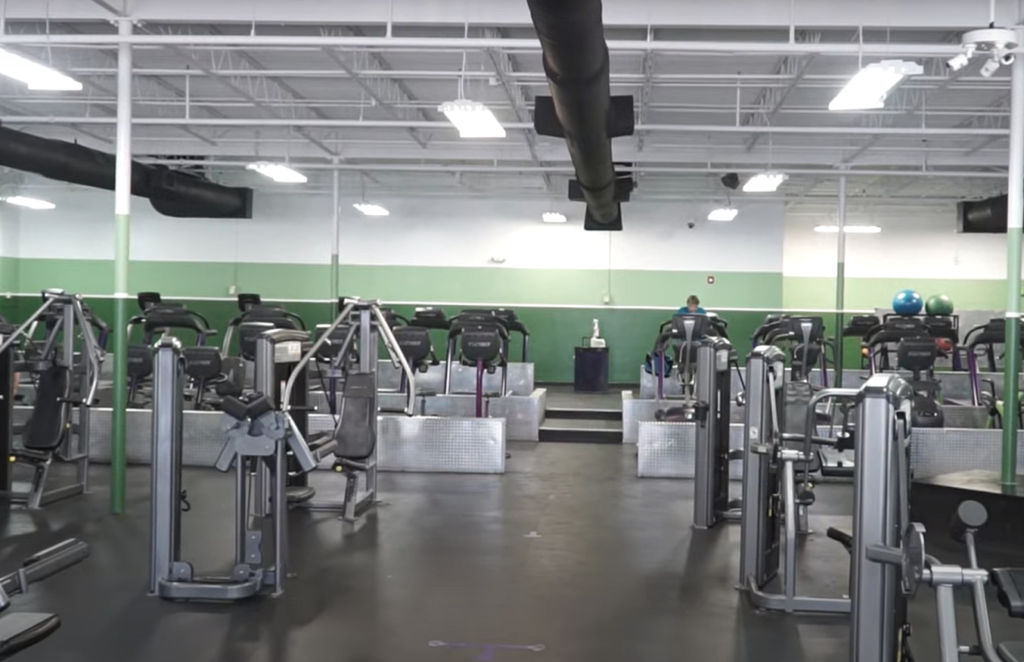 By considering all of these factors before making a decision about what gym membership is right for you, you will be able to make an informed decision that fits your needs.
Which type of gym is best?
This depends on your preferences and goals. If you are looking for a traditional gym that offers a wide variety of equipment and classes, then a full-service gym such as a chain may be the best option for you. On the other hand, if you prefer to work out in a community atmosphere with specialized equipment or classes specifically designed for your needs, then boutique gyms or smaller independent fitness centers might be better suited for you.
Ultimately, it is important to find an environment where you feel comfortable and motivated to achieve your goals. It can also be helpful to talk to friends or family members who have similar health and fitness objectives as yourself. Ask them which gyms they go to and why they chose those particular ones. This can give you a better idea of what to look for and which gym may be the best fit for you.
Can I wear just a sports bra at Planet Fitness?
No, Planet Fitness requires that all members wear appropriate workout attire at all times. This includes shirts and closed-toe shoes in addition to any type of shorts or pants. Sports bras alone are not allowed. Additionally, tank tops are only permitted if they have a minimum of two-inch wide straps and sleeve lengths no shorter than four inches from the shoulder seam. It is important to follow these rules as a courtesy to other gym members, so please always dress appropriately when visiting Planet Fitness.
What kind of atmosphere can I expect in a boutique gym?
Boutique gyms often offer more personalized service and a unique atmosphere compared to traditional full-service health clubs. These types of gyms tend to be smaller in size with specialized equipment and classes tailored to specific fitness goals.
The atmosphere is usually more intimate, with a sense of camaraderie among members, which can make it easier to stay motivated and reach your fitness objectives. Many boutique gyms also have knowledgeable staff that is available to help you every step of the way in achieving your goals.
Overall, no matter what kind of gym you choose, it's important to make sure it is one where you feel comfortable and can properly focus on achieving your health and fitness goals. With the right environment and support system around you, you will be better able to stay committed and meet those objectives!
Is Youfit easy to quit?
Yes, it is easy to quit Youfit. All you need to do is call their customer service line or visit one of their locations and cancel your membership. There are no long-term contracts at Youfit, so you will not be subject to any fees or penalties if you decide to quit. Additionally, all memberships come with a seven-day free trial period, so it's easy to test out the gym before committing to a longer membership. Ultimately, whether or not Youfit is right for you depends on your fitness goals and preferences. So take your time deciding which gym suits your needs best and don't feel pressured into staying at a particular gym if it's not working out for you!
Useful Video: Planet Fitness Gym Review
Conclusion
No matter which club you choose, Planet Fitness or Youfit, remember to always listen to your body and adjust your workouts accordingly. Both clubs offer great facilities with personal trainers available for guidance, but in the end it's up to you to find what works best for you and make sure that it's something enjoyable enough for you to stick with. Whichever one you pick, just go out there and have some fun!
---
References:
https://www.planetfitness.com/
https://youfit.com/
https://powerliftingtechnique.com/planet-fitness-vs-youfit/
https://trustyspotter.com/blog/planet-fitness-vs-youfit/
https://www.comparably.com/competitors/planet-fitness-vs-youfit-health-clubs