It can be tough to decide which gym membership is right for you. Do you want the convenience of a chain like Lifetime Fitness or the low prices of LA Fitness? In this post, we'll break down the key differences between these two popular gyms. That way, you can make an informed decision about which one is right for your fitness goals and budget.
LA Fitness Overview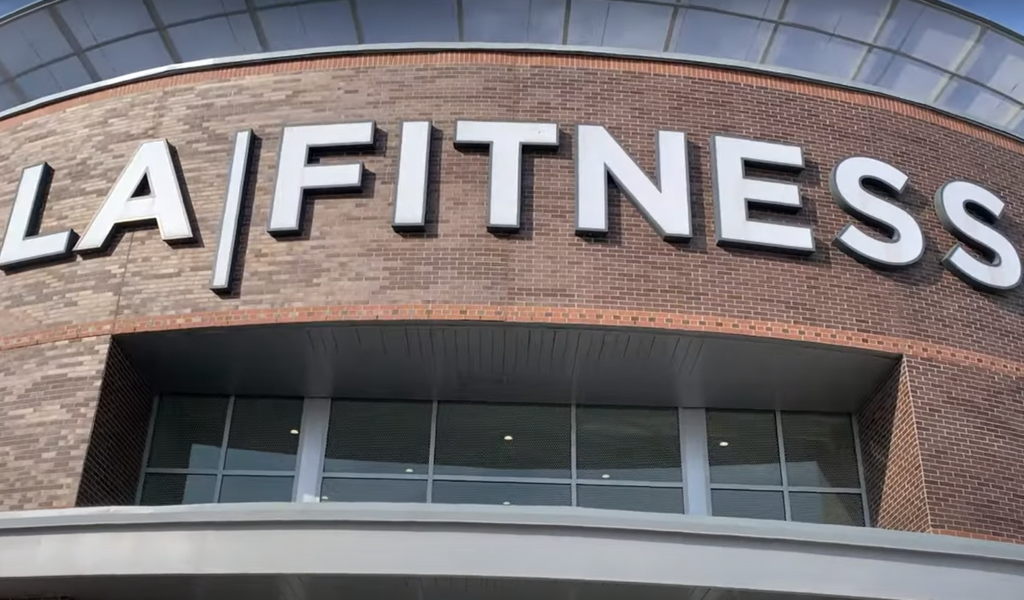 At LA Fitness they strive to provide an inviting atmosphere while also ensuring maximum results with their state-of-the-art equipment and facilities. LA Fitness offers a variety of membership packages to fit any budget, ranging from basic access to individual and family plans with added benefits. Every member also gets access to amenities like towel service, locker rooms, saunas, and more. An LA Fitness membership also gives you access to exclusive events such as fitness challenges, 5K races, and boot camps. Plus, members can take advantage of the online MyLAFitness portal that provides personalized health-tracking tools in addition to workout videos and nutrition tips. [1]
Lifetime Fitness Overview 
Lifetime Fitness was founded in 1990 by Chairman and CEO Bahram Akradi. The company operates over 150 fitness centers across the United States, with its headquarters located in Chanhassen, Minnesota. Lifetime Fitness is committed to providing a comprehensive program designed to help members reach their personal health and fitness goals.
Lifetime Fitness also offers programs and services that focus on bettering the lives of children and teens. These include youth sports leagues, summer camps, swim lessons, and more. Through these activities, they hope to instill a lifelong commitment to health and fitness in younger generations.
Overall, Lifetime Fitness is dedicated to helping members create a healthier lifestyle for themselves as well as their families. With its comprehensive program offerings, exceptional facilities, and experienced staff, it is no wonder why this company has become one of the most popular fitness centers in the nation. [2]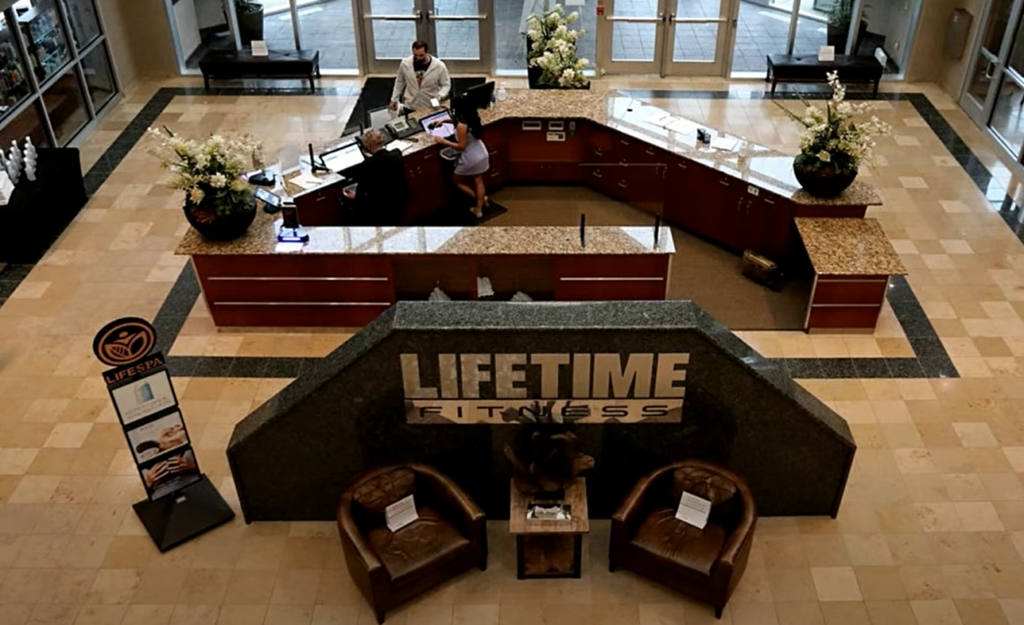 Pros and Cons of LA Fitness
Pros:
LA Fitness offers a variety of fitness and wellness services. They have group exercise classes, personal training, nutrition counseling, and other amenities that can help members stay active and reach their health goals;
LA Fitness also provides a range of membership options to fit different budgets and lifestyles. There are no long-term contracts, so members can cancel at any time if their needs or preferences change;
LA Fitness centers are usually clean, spacious, and well-maintained, making it easy for members to get the most out of their workout experience;
Since they offer many locations nationwide, it's possible to find an LA Fitness near you wherever you live or work. This makes it easy to stick to your fitness routine;
Cons:
LA Fitness memberships are often more expensive than other gyms, so if budget is a concern, this may not be the best option for you;
Depending on the location, class times can be limited or inconvenient. This could make it hard to find a suitable time to get in your workout each day;
LA Fitness doesn't offer any online streaming classes, which could be inconvenient if you are unable to make it into the gym or don't have access to equipment at home;
The number of amenities and services offered by each location can vary greatly, so it's important to research the location you are considering carefully to make sure it meets your needs;
Overall, LA Fitness is a great option for people looking for a variety of fitness and wellness services. With its wide selection of membership options and no-contract policies, it provides an accessible way to stay active and reach your health goals. However, it's important to weigh the pros and cons carefully before signing up so that you can be sure you're making the best decision for your needs.
Pros and Cons of Lifetime Fitness
Pros:
Lifetime Fitness provides a range of fitness services such as group exercise classes, personal training, and the latest in cardiovascular and strength conditioning equipment;
All locations offer a variety of amenities including spa-like locker rooms with steam rooms, saunas, and Jacuzzis;
The club offers a wide selection of nutrition products designed to help you reach your health goals;
Lifetime Fitness also has an extensive network of clubs nationwide to provide members with easy access to over 600 pieces of cardio and strength equipment;
Members get access to exclusive discounts on merchandise, services, and events through their membership;
With so many options available, Lifetime Fitness can help you stay motivated by offering challenges and rewards for exercising regularly;
The club offers a variety of membership packages, so it's easy to find one that fits your budget and needs [3];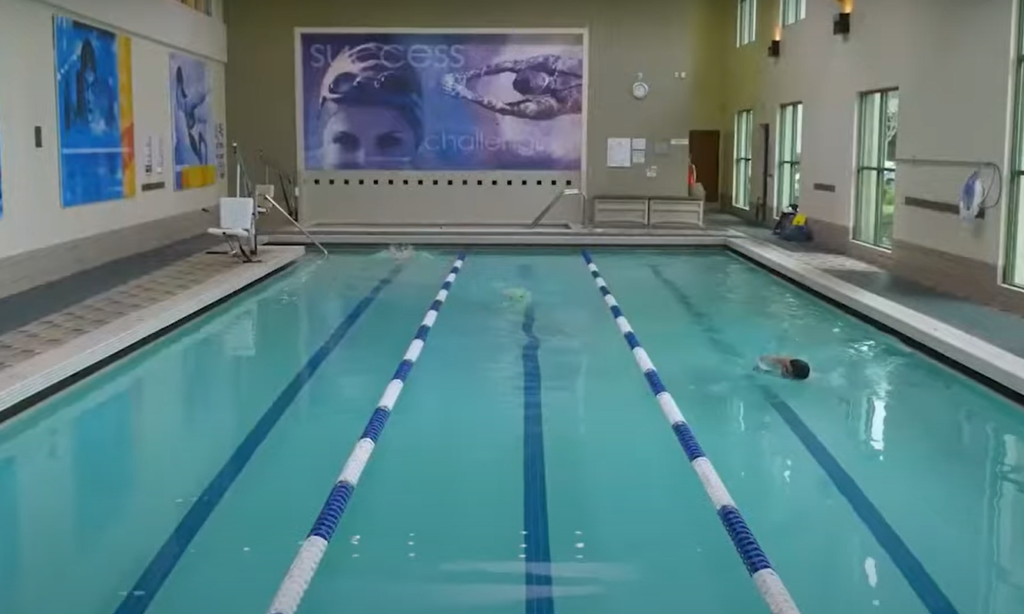 Cons:
Memberships can be expensive depending on the location and package you choose;
Lifetime Fitness may not offer all of the amenities or fitness classes available at other gyms or fitness centers, such as swimming pools or yoga classes;
Some locations are overcrowded during peak hours, making it difficult to find an open piece of equipment during busy times;
Parking can also be limited at some locations;
With so many amenities and services offered, it can be overwhelming to figure out what is best for you when trying to reach your health goals;
Lifetime Fitness does not offer childcare at all locations, so you may need to make other arrangements for your children if you want to work out;
LA Fitness vs LifeTime Fitness: Differences
Cost
LA Fitness membership fees are more budget-friendly compared to LifeTime Fitness. At LA Fitness, a basic membership that includes access to all the gym's amenities costs around per month. Life Time Fitness can be more expensive, with some plans costing up to 0 per month.
Hours
Both LA Fitness and LifeTime Fitness give their members the luxury of working out at any hour by granting 24-hour access to their facilities. However, many of the more popular facilities are open for fewer hours on weekdays and even fewer hours on weekends, so it's important to check each location for specific opening times.
Amenities
Both LA Fitness and LifeTime Fitness offer plenty of amenities that make working out more enjoyable and effective. These include basketball courts, swimming pools, personal training sessions, group exercise classes, and cardio equipment. They also offer more specialized options like saunas and steam rooms at some locations. Life Time Fitness facilities tend to have more amenities than LA Fitness, but overall the quality of the offerings is similar.
Services
LA Fitness and Life Time Fitness both provide services that can help make working out easier for gym members. These include nutrition counseling, massage therapy, physical therapy, advice on weight loss and muscle-building strategies, tanning beds, childcare services for parents who need to work out during the day, and discounts on fitness apparel. Both gyms also offer membership packages that come with additional perks like access to exclusive events or special discounts at partner stores. The exact offerings vary by location, so it's best to check with the gym near you. [4]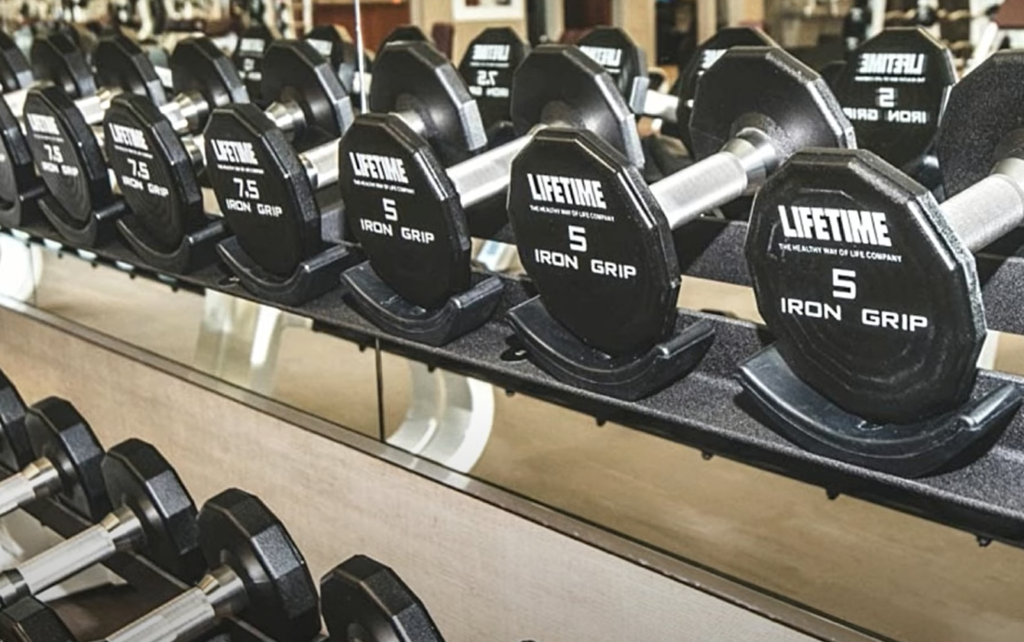 Atmosphere
LA Fitness and Life Time Fitness both have a casual atmosphere that is designed to make working out more enjoyable. However, there are some differences in the ambiance of each gym. LA Fitness facilities tend to be more open and airy due to their larger size and can feel more crowded during peak hours. Life Time Fitness locations, on the other hand, often offer a more private experience with fewer people working out at once. This can be ideal for those who prefer a quieter environment when they exercise.
Equipment
Both LA Fitness and LifeTime Fitness have a wide range of fitness equipment to choose from. They both offer cardio machines such as treadmills, ellipticals, and stationary bikes, as well as strength-training equipment like free weights and weight machines. On the other hand, LifeTime Fitness usually offers higher-end equipment than LA Fitness. This is great news for those who are committed to reaching their fitness objectives.
Classes
LA Fitness and Life Time Fitness both offer group fitness classes for members. From strength, cardio, and flexibility training to yoga and other tailored classes – these group sessions tend to cover it all. Life Time Fitness locations tend to have more variety in the type of classes they offer while LA Fitness has fewer options. Overall, both LA Fitness and LifeTime Fitness have plenty to offer gym-goers regardless of their budget or fitness level.
Pool/Spa Area
Both LA Fitness and LifeTime Fitness have pools and spa areas that can make working out more enjoyable. At Life Time Fitness, the pool and spa area is substantially bigger than that of LA Fitness, providing you with plenty of room to swim or unwind. In addition, you'll find a range of amenities here that aren't accessible at typical LA Fitness locations – such as steam rooms, saunas, and whirlpools. [5]
Showers/Locker Rooms
Make your fitness routine easy and stress-free by taking advantage of the showers and locker rooms available at most LA Fitness and LifeTime Fitness locations. They usually provide towels, shampoo, soap, and other toiletries as well. For those seeking more comfort and space, Life Time Fitness locker rooms are usually much larger than LA Fitness', making them a great choice!
Childcare
Parents can now exercise without the added stress of looking after their children since various LA Fitness and Life Time Fitness outlets offer childcare services. It's best to reach out to your local gym and find out what amenities they provide, as this can differ between locations.
Contract Length
When it comes to getting fit, LA Fitness and Life Time Fitness have you covered with a multitude of membership options available for various contract durations. LA Fitness usually offers contracts from one month to one year, while Life Time Fitness typically has contracts that last up to two years. To ensure you understand the local gym's regulations and guidelines, it is best to contact them directly before your visit.
Gym Policies
Both LA Fitness and LifeTime Fitness have policies that members must follow, such as no food or drinks in the gym and no loud music. Additionally, LifeTime Fitness typically has stricter policies regarding cell phones and other electronics. It's best to check with the gym you plan on visiting for their exact policy on these items.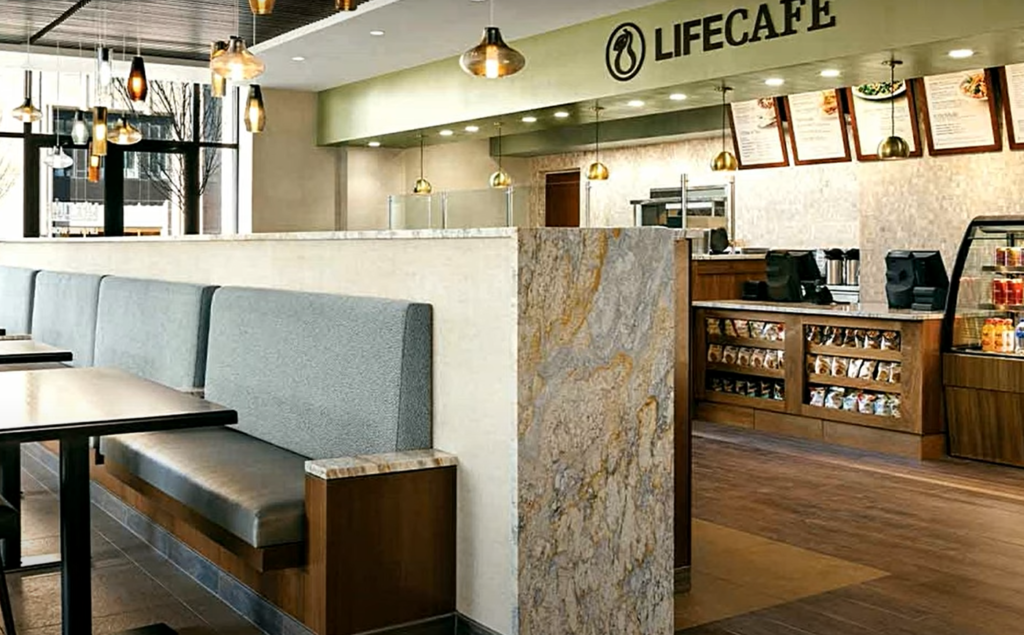 Personal Training
For individuals seeking to make the most of their workouts, LA Fitness and LifeTime Fitness provide personal training services tailored to your needs. Personal trainers can help you create a personalized fitness plan and give you tips on proper form and technique. However, the cost of these services can vary by location, so it's best to check with your gym for details.
Who Is La Fitness For?
Plus, with perks such as free weights and group fitness classes, there's always something new and exciting at La Fitness. So if you're looking for a place where you can challenge yourself and have fun doing it, La Fitness could be the perfect fit for you! [6]
Who Is Lifetime Fitness For?
Lifetime Fitness is a great choice for people who are looking to increase their overall health and wellness. This gym offers a wide range of cardio, strength training, nutrition, and even mental health programs that can help individuals reach their fitness goals. Whether you're looking to lose weight, gain muscle mass, or just get in better shape overall – Lifetime Fitness has something for everyone. Plus, with multiple locations across the US, it's easy to find a location close to you!
With state-of-the-art equipment, knowledgeable staff members, and a wide variety of classes and activities available – Lifetime Fitness is perfect for anyone wanting to make positive lifestyle changes. They also offer yoga classes and group exercise classes so you can stay active together with friends or family.
Additionally, if you're looking for a more personalized experience, Lifetime Fitness also offers personal training sessions with professional trainers who can provide guidance and motivation to help you reach your goals. No matter what your fitness journey looks like, Lifetime Fitness has something that can help you on your way!
General Tips on How to Choose a Gym:
Check membership fees: When it comes to joining a gym, you should always check the membership fees before committing to anything. Make sure that the fees are within your budget and that all costs associated with the membership are clear;
Look for quality facilities and equipment: The quality of the gym's facilities and equipment is essential for achieving your fitness goals. So make sure to visit the gym in person and take a look around before signing up. Ask about any maintenance or repair services they offer, too – this will help ensure that the machines stay in good condition over time;
Research different classes offered: Different gyms have different classes available on their schedule – so be sure to do some research into what each gym has to offer. Look for classes that match your interests and goals – such as yoga, spin class, or strength training – so you can get the most out of your membership;
Consider the location: Location is an important factor when it comes to choosing a gym. If you're looking for convenience, then pick one close to your home or workplace. Or if you prefer more privacy, then choose one further away from populated areas;
Think about extras: Many gyms today offer different services in addition to their fitness classes and equipment – such as personal trainers, nutrition counseling, and massage therapy. Decide which ones are important to you and make sure the gym offers them before signing up;
Read reviews: Before you commit to a gym, be sure to read online reviews from other members. This will give you a better idea of what the atmosphere and staff are like at the gym – as well as any potential drawbacks it might have;
Ask questions: The best way to get an accurate picture of what a gym is like is by talking with current members and staff. Ask about their experiences and make sure all your questions are answered before making your decision;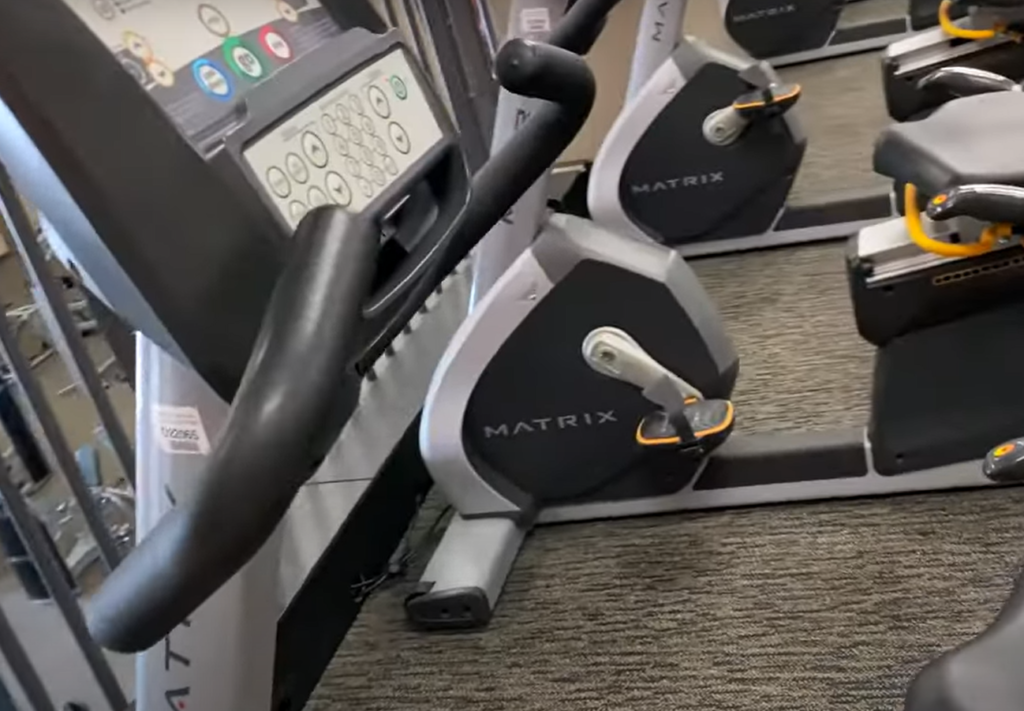 With these tips in mind, you can choose the right gym for your needs and goals – so that you can begin working towards achieving them in no time!
Is Gym Expensive?
The cost of a gym membership can vary widely. It often depends on location, the amenities offered and the type of membership chosen.
No matter what your budget is, one of the best ways to save money on a gym membership is to look for deals and discounts. Many gyms offer discounted rates for students, seniors, or even those that sign up for multiple-month contracts. Additionally, some may also offer promotional codes or coupons that can be used to reduce the overall cost of a membership.
You should also be sure to ask about any additional fees or hidden costs associated with signing up for a plan. Taking all these factors into consideration can help you find an affordable gym membership without sacrificing quality or services.
What to Wear in the Gym?
When you're heading to the gym for a workout, it's important to choose the right clothing. Comfort is key when engaging in physical activity, so make sure whatever you wear isn't too tight or restrictive. You should also consider what type of activity you'll be doing and make sure your clothing allows for enough movement and flexibility.
Tops: When selecting a top, look for something lightweight and breathable that won't restrict your arms while exercising. If you're planning on running outdoors, choose a moisture-wicking material that will keep perspiration off your skin during intense workouts. Tank tops are great for summertime workouts as they provide maximum ventilation to keep you cool.
Bottoms: Whether you prefer shorts, leggings, or long pants, make sure they have a comfortable fit and offer adequate stretch. Sweat-wicking fabrics are great for keeping sweat off your skin during intense workouts. Look for items with pockets to easily store small items such as keys and cell phones.
Footwear: Footwear is an important factor in any workout routine. Choose shoes that provide cushioning and support for whatever activity you're engaging in. Look for a pair of sneakers with good grip and traction that won't slip on the gym floor or other surfaces. If you plan on running outdoors, make sure to choose a pair of shoes specifically designed for running so your feet stay safe and supported.
Accessories: Lastly, don't forget accessories like a water bottle and a sweat towel. Having these items on hand will help you stay hydrated and help keep your equipment clean after use. Hats and sunglasses are also great for keeping the sun out of your eyes during outdoor workouts. They also offer an extra layer of protection from the elements.
For any workout routine, it's important to choose clothing that is both comfortable and functional. With the right clothing, you can focus on achieving your fitness goals with ease. So before heading to the gym, make sure you have all the necessary items so you can enjoy a successful workout.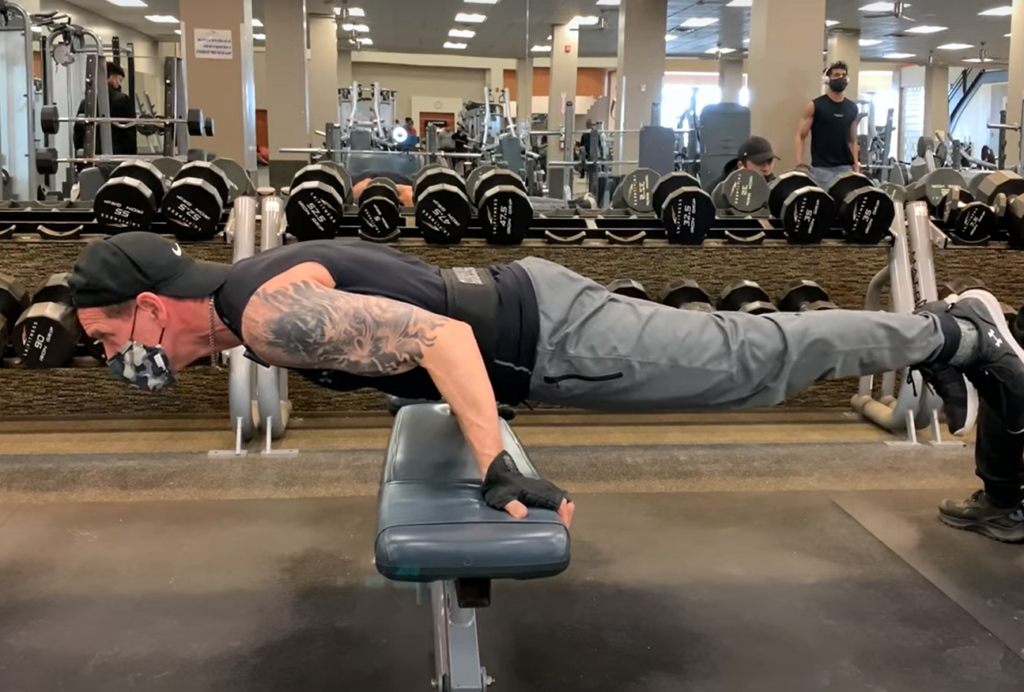 ---
FAQ
What are the benefits of being a member of Lifetime Fitness?
Lifetime Fitness offers its members access to an array of fitness activities from cardio and strength training to sports leagues and classes. Aside from gaining access to top-of-the-line equipment, members can take advantage of amenities such as pools, basketball courts, racquetball courts, and other specialty studios.
Additionally, members have access to nutrition consultations, spa services, kids' activities and programs, a cafe and smoothie bar, and discounts on select products. Plus, with four different membership plans to choose from, you can find the right plan that fits your lifestyle and budget.
With a Lifetime Fitness membership, you also get:
Unlimited Group Exercise classes – enjoy more than 200 virtual and live class formats;
Personal Training – get 1-on-1 coaching to help guide you toward achieving your fitness goals;
24/7 gym access – work out anytime with secure keyless entry;
Kids Club – give your children a safe place to learn, play and socialize;
Discounts – receive discounts on select products and services;
Friendly staff – get the support and motivation you need from our qualified team of fitness professionals;
Connected Community – find like-minded people to share your journey with;
Member Events – participate in special member events throughout the year;
What is the other name for LA Fitness?
LA Fitness is also sometimes referred to as "LAF" or "LA Fitness International." LA Fitness has been in operation since 1984 and currently has over 800 locations across the United States, Canada, and Puerto Rico. The company offers classes, personal training sessions, online health coaching, and a variety of other fitness-related services to its members. Their goal is to provide an enjoyable and convenient environment for individuals to reach their health and fitness goals. They strive to maintain a positive atmosphere that encourages people to stay motivated and reach their goals. Whether you're looking for a gym with top-notch equipment or just need an encouraging atmosphere where you can get fit, LA Fitness has something for everyone.
Can you go to any LA Fitness location with a membership?
Yes, you can go to any LA Fitness location with a membership. With an LA Fitness membership, you not only get access to all locations but also have access to a variety of amenities and services. Your membership also gives you exclusive discounts on products and services such as smoothie bars, massage prices, tanning beds, swimming pools, racquetball courts, basketball courts, and much more! No matter which location you choose to visit, you'll be sure to find the perfect fit for your fitness needs.
Are there age restrictions at LA Fitness?
Yes, there are age restrictions at LA Fitness. Guests who are under the age of 16 must be accompanied by their parents or guardian while using the facility. All members ages 18 and up must show a valid photo ID upon entry. LA Fitness also requires that all members and guests follow their dress code policies, which include wearing appropriate shirts and shorts/pants at all times.
Does LifeTime offer discounts?
Yes, LifeTime does offer discounts for certain memberships. The most common discounts are for students and seniors (ages 65+). Depending on your location, you may also be eligible for a military discount or corporate membership offers. You can check with your local LifeTime Fitness to see what discounts they offer. Additionally, many locations have promotions throughout the year that give members special deals and discounts on products and services. Additional fees may apply to special amenities such as group exercise classes or personal training sessions.
How many guests can you bring to LifeTime?
The maximum number of guests that you can bring to LifeTime is three. All guests must be accompanied by the member at all times and must check in at the front desk. Guests ages 13-17 must have a waiver signed by their parent or legal guardian before they are allowed to use the facility. Guests under the age of 13 are not permitted inside the facility unless escorted and supervised by an adult. Additionally, all members and guests must follow all policies including dress code and behavior rules.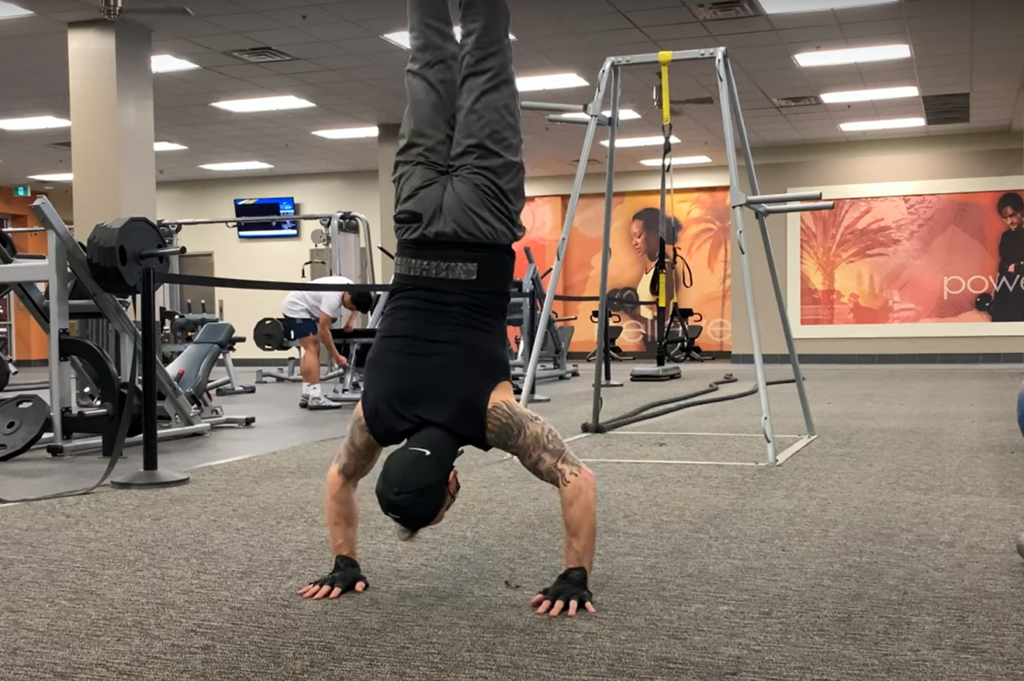 Is it hard to cancel LA Fitness membership?
No, it is not hard to cancel your LA Fitness membership. The cancellation process can be done online or by mail. If you choose to cancel in person, you must visit the facility and speak with a manager. All memberships require a 30-day notice prior to cancellation and all applicable fees must be paid before the cancellation is effective. Additionally, any remaining balances will need to be addressed before canceling the membership.
How do I unfreeze my LA Fitness membership?
If you need to unfreeze your LA Fitness membership, the process is easy. All you need to do is contact Member Services and let them know that you'd like to reactivate your account. The fee for unfreezing a membership varies depending on the type of membership and location so it's best to check with Member Services first before doing anything else. Once your membership has been unfrozen, you'll be able to use all of LA Fitness's facilities and services again.
Useful Video: LA Fitness Review: Is It Worth It?
Conclusion
In conclusion, Lifetime Fitness and LA Fitness offer similar fitness services that cater to different needs. If you're looking for a high-end gym experience with more amenities and activities, then a membership at Lifetime Fitness is probably the better choice. On the other hand, if you prioritize affordability or have a more limited budget, LA Fitness may be your best option. Ultimately when choosing between Lifetime Fitness and LA Fitness, it all comes down to personal preference and lifestyle needs. Whichever one you choose, make sure to evaluate what each offers in terms of facilities, classes, membership costs, and contracts so that you can make an informed decision.
Good luck on your fitness journey!
---
References:
https://lafitness.com/Pages/Default.aspx
https://trustyspotter.com/blog/who-owns-life-time/
https://www.lifetime.life/training-types/group-training.html
https://powerliftingtechnique.com/la-fitness-vs-life-time-fitness/
https://tcbmag.com/la-fitness-versus-life-time-fitness/
https://veryinformed.com/why-is-la-fitness-so-expensive/